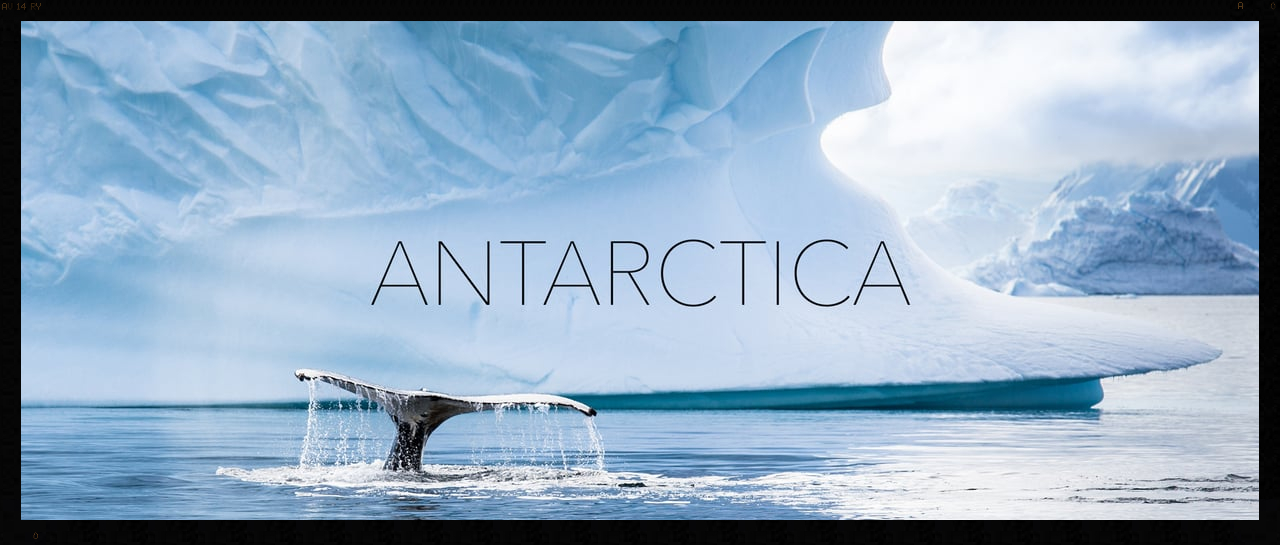 Antarctica sits literally at the "End of the World." This alone is sufficient reason to compel people to travel here. Travellers today revel in the chance to venture to a pristine region where relatively few humans have stepped foot before.
The beautiful surroundings of the Antarctic Peninsula is a paradise for everyone - divers, adventurers, naturalists and photographers due to its amazing array of colours, moods and diverse wildlife. The opportunity to be in the company of thousands of penguins, watching whales and seals, and cruise around in zodiacs between brilliant white icebergs and ice floes will fill anyone with awe.
The 'Polar Pioneer' is modern and comfortable oceanographic research vessels. Built in 1985 in Finland, designed as ice-strengthened vessels, and now converted for passenger use is ideally suited for expedition cruising.
'Polar Pioneer' departs from Ushuaia, Tierra del Fuego, Argentina. Ushuaia is the Southernmost city in the world and is located in the shadow of the Andes, right on the shore of Beagle Channel, one of world's most stunning locations. Flights to Ushuaia commonly depart from Santiago, Chile or Buenos Aires, Argentina.
Arriving at least 1 day prior to departure will help you acclimatise to the time difference and relax after your long flight from either Buenos Aires or Santiago. Expect wonderful views of the Beagle Channel, and the peaks of the "Five Brothers" from the airplane on its descent.
Download the latest Dive Adventures Brochure for Antarctica:
http://www.diveadventures.com.au/brochures/Fliers/DA%20Antarctica%202016-2017.pdf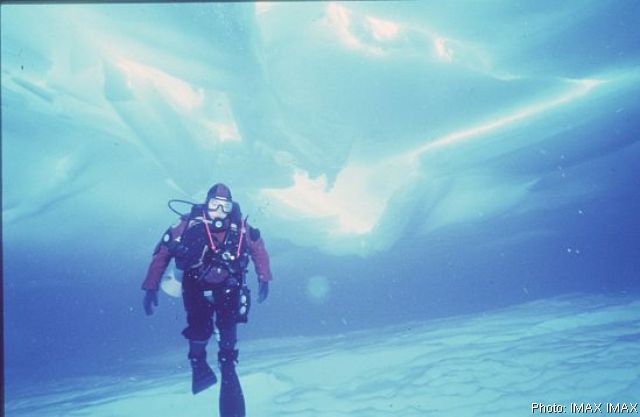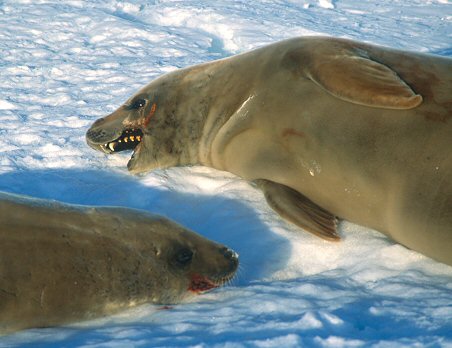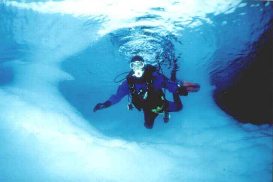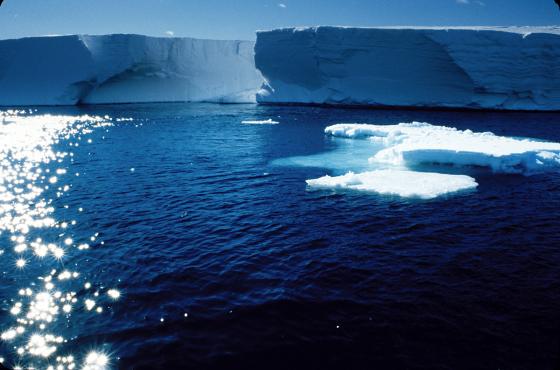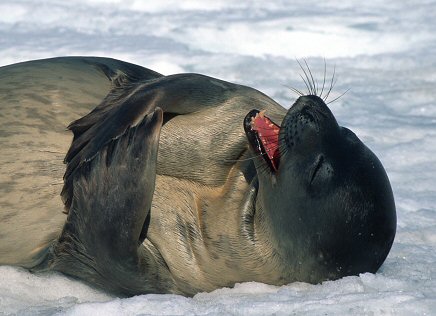 Attractions (...it aint the cold water)!
The great attraction of Antarctic wildlife is the huge numbers of individual species that can be observed, and the fact that much of it is incredibly tame and approachable. This makes for not only very rewarding encounters, but also fantastic opportunities for photography.
Major highlights include the penguins; colonies of several thousand can be found nesting throughout the area. Humpback, Orca, and Minke whales are often spotted nosing out of the frigid water, as are Elephant, Weddell, Leopard and Crabeater seals.
Diving in Antarctica is an unique experience for the advanced (dry suit) diver. Not just ice but an amazing underwater world with an interesting marine life filled with creatures that look as if they come from another world like Giant Isopods, worms and fearless seals. The diversity of the benthos with the rays of sunlight, create an overwhelming and ever-changing spectrum of colours.
Explore the Kelp walls, sea-snails, crabs, Sea Butterflies, various Antarctic fish, Shrubby Horse-tails, jelly-fish, sea-hedgehogs, starfish and krill, and appreciate what only a few divers have seen before you. Requirements Ice diving requires an extensive amount of additional equipment because of the cold weather and water, and the remote location involved.
Divers in cold water may have a higher air consumption rate, expend more energy, and can become more fatigued. Cold water also decreases a diver's ability to perform complex tasks that require manual dexterity. Staying warm is an important element in your polar diving adventure. The only adequate protection from thermal exposure in Antarctica where the water will be as cold as -1ºC, is a dry suit. The type of drysuit you use is not important so long as it fits you, is waterproof and you are comfortable using it. Neoprene dry suits have the benefit of having good stretch and extra insulation.
REQUIREMENTS FOR DIVERS
These voyages are not for beginners, you'll have to be an experienced diver (Open Water Advanced) and must be familiar with cold water diving and dry suit diving (at least 20 dives). Before departure you will have to show an internationally accepted diving certificate, diver's log book and your Personal Information Form a health statement stating that you are physically healthy to practice scuba diving. The voyage will start with a checkout-dive so all divers can get used to the cold water and adjust their weights and equipment. Before each dive, there will be a briefing about the location of the site, the weather and ice conditions and the procedure of the dive.
Experienced Divers
Participants must demonstrate capability in the primary skills required by cold water diving:
Cleaning the mask out of water; Changing the main regulator to the reserve one and vice versa; Tapping into the buddy reserve regulator; Conducting an emergency rising to the surface breathing by means of the buddy reserve regulator; Controlling one's buoyancy;
Communicating with the buddy and with the tender; Only for Ice Diving: Overturning upside down under ice and getting back to the standard position.

It will be necessary to demonstrate these abilities to the Dive Staff in the course of the check dive. Divers without the necessary experience are kindly asked to abort diving and join the land programme for non-divers.
Number of Dives
We plan at least two dives per day (except for days at sea), but an exact number of dives cannot be given. It all depends on ice and weather conditions.
Health Requirements
You must be in good physical and mental health. Any physical condition requiring special attention, diet, or treatment must be reported in writing when the reservation is made. Waterproof Expeditions reserves the right to decline acceptance of any person as a member of a program.
If you plan on doing this trip, note that bookings must be made in well in advance, as the diving season is short and places are limited.