GRANT'S PRICE - TAKE OFF 10%* (* SOME EXCLUSIONS APPLY)
KNIVES
A quality knife is an essential safety accessory in many situations so it is essential you select the right knife for your needs. It can become handy for cutting free from entanglement in fishing lines or other obstructions.
Here are a couple of pics of me using my dive knife to remove line from my dive boat tender and fighting international spies.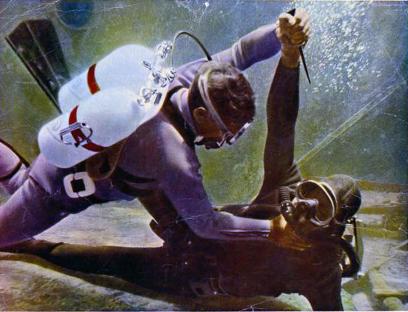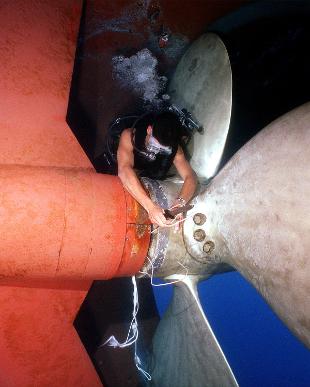 Select Styles are available in blister packaging
3" blade, overall length 6.5"
304 series stainless steel or High Grade Beta Alloy Titanium
Patented locking mechanism securely locks knife in sheath, but releases easily with a squeeze of the handle (Patent #5,926,959)
Variable mounting optino:

Stainless Steel "barnacle nuts" & bolts are included for mounting through fabric or for installation on Buoyancy Compensators with knife grommets.
Hose mounting straps are included for mounting to the BC inflator hose.
Locking belt clip is integrated into sheath for attaching knife to webbing.
Sheath has molded strap slots for use with optional rubber leg straps.