DIVE COURSES
MUDGEE DIVE & TRAVEL proudly offers a range of PADI courses for all levels of divers and non-divers alike. Whether you want to:
Experience the art of scuba diving

Learn to become scuba diver

Broaden your diving skills and enhance your underwater knowledge, or

Would like to join the ranks of the committed PADI professionals around the world.
MUDGEE DIVE & TRAVEL have the experience and expertise to deliver a wide range of PADI courses to suit your individual needs and requirements in a professional, knowledgeable and fun environment. Whilst most PADI diving courses have a minimum age of 15 years, children from the age of 8 can complete a Bubble Maker Course and from age 12* can complete Junior Open Water, Advanced, Rescue and Specialty courses.
* PADI standards state a minimum age of 10 years, however, the Australian Standards for Scuba Diving over ride these, with a minimum age of 12 years. Download the dive medical form:
Looking for a specific course? Click the link below.
OR
Scroll down for courses non - divers can do.
The EasE of SCUBA
To SCUBA Dive with MUDGEE DIVE & TRAVEL, is to:
E
scape to a different world.
Scuba diving delivers you to a different and exciting new world with a wealth of colours, shapes, textures and creatures take on a new dimension. Become a scuba diver and escape to a peaceful place to renew your energy and excite your senses.
E
xplore new places.
Scuba diving frees your body and mind to explore the underwater world – from historic shipwrecks and pristine reefs to the mysteries of your local quarry. Become a scuba diver and explore what you've been missing. Share an amazing odyssey with your family and friends.
E
xperience a connection with nature; a feeling of freedom, and of transformation.
Scuba diving offers you a rare and unique connection with nature. It immerses you in new sensations and experiences. Swim where the living creatures don't run or fly away, but hang around, curiously looking at the large bubble-blowing, noisy and awkward fish. It transforms your perception of life forever. Become a diver and transform yourself.
THE PADI COURSE FLOW CHART
The PADI flow chart below illustrates the available courses and the pattern of progressive study to achieve certain levels of diver qualifications.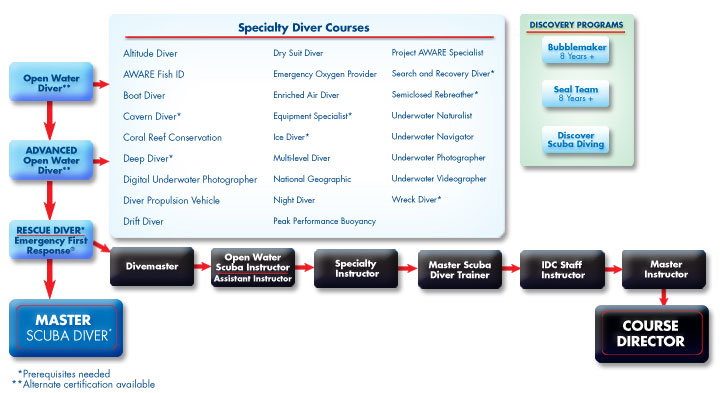 The highest level of qualification for a non-professional diver is the prestigious MASTER SCUBA DIVER. The first level of professional diver is the DIVE MASTER. At MUDGEE DIVE & TRAVEL, we can train you to both of these levels of qualification. If you like we can even tailor make a specific pattern of study, to help you achieve your diver training goals and ambitions..
CHECKOUT THE PADI COURSES BELOW
THESE CAN BE ACHIEVED BY NON-DIVERS TOO!
NON - DIVER COURSES
PROJECT AWARE SPECIALTY COURSE
The underwater world needs heroes. You can be one of them by championing the causes of the world's most fragile and important aquatic ecosystems. Sign up for the Project AWARE Specialty course to learn about some of the most pressing problems facing these vulnerable environments and everyday actions you can take to help conserve them. It's informative, interesting and most importantly, you learn how to make a difference.
Project AWARE Foundation is the dive industry's leading nonprofit organization dedicated to conserving the aquatic environment through education, advocacy and action. Besides completing the Project AWARE Specialty course, you can become a partner in the efforts to preserve the underwater environment.
The ocean commons and coastal zone issues

Fisheries challenges and sustainability

Coral environment overview and inhabitants

the role of the diver in protecting aquatic environments

Materials: You'll need AWARE: Our World, Our Water

Certification counts toward the PADI Master Scuba Diver rating.
AWARE CORAL REEF CONSERVATION COURSE
The AWARE - Coral Reef Conservation Specialty course teaches divers, snorkelers and non divers about the vital role of coral reefs in the marine environment. The course also familiarizes participants with the current state of the world's coral reefs and how they can help. There are no dives or age limits. Divers and non divers alike can enjoy learning about the aquatic environment.
An introduction to the Project AWARE Foundation

Covers the importance of coral reefs to marine ecosystems and coastal areas

Coral reef biology, association and competition

The status of the world's coral reefs

How participants can help, including responsible diving and snorkelling practices

If you are a diver the certification counts toward the

PADI Master Scuba Diver

rating.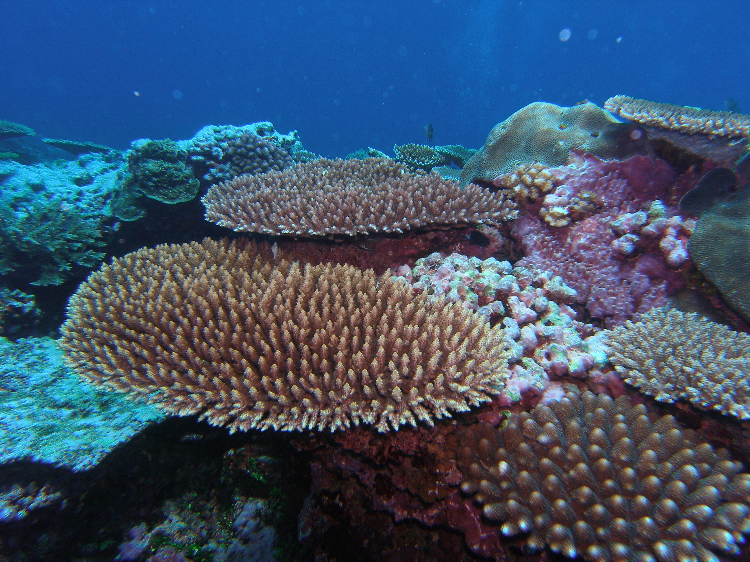 PADI DIGITAL UNDERWATER PHOTOGRAPHER COURSE
Digital has taken the underwater photography world by storm. Get in on the action with the PADI Digital Underwater Photographer Specialty course. You can quickly and easily capture the underwater world with your camera and on your computer.
During the PADI Digital Underwater Photographer Specialty course, you learn to use the PADI SEA (Shoot, Examine and Adjust) method, which takes full advantage of digital technology. The result is good underwater photos faster than you may imagine. You not only learn how to take good photos, but how to share them with your friends via email or printing, optimizing your work with your computer, storage and more.
Must be a PADI Open Water Diver or Junior Open Water (or have a qualifying certification from another training organization) However, you can take the course as a snorkeler and receive a non diving certification.
Choosing and using modern digital cameras and underwater housings.
Using the PADI SEA method for getting great shots quickly
Editing and sharing your pictures
The three primary principles for getting good photos underwater
The PADI Digital UW Photographer certifications credits toward the Master Scuba Diver rating.
This is one of PADI's most adaptable specialty courses, and can even be started during the last dive of your PADI Open Water Diver course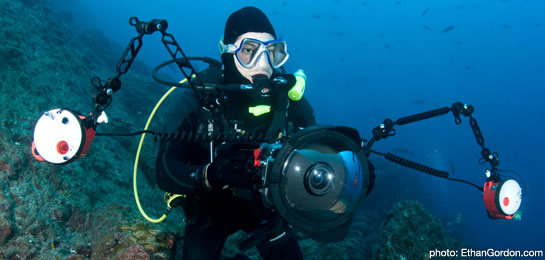 EMERGENCY OXYGEN PROVIDER COURSE
Be the one ready to help a fellow diver should the need arise by becoming a PADI Emergency Oxygen Provider. The PADI Emergency Oxygen Provider Specialty course is an entry-level emergency oxygen course that also teaches you how to recognize dive illnesses treatable by emergency oxygen. Though suited for divers, this course has no prerequisites and doesn't include dives, which means it is equally applicable to those who are around divers – boat crew, non diving buddies, lifeguards, and shore staff. You don't need any previous CPR or first aid training to take the course.