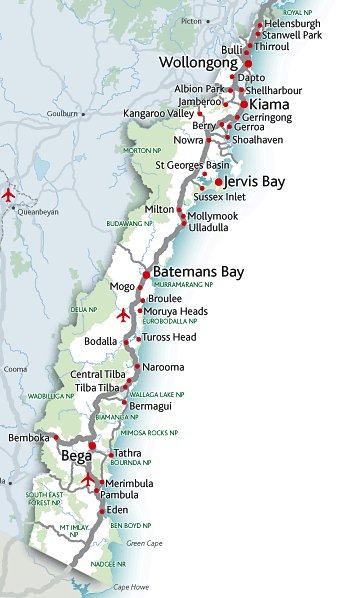 The main diving areas of the NSW south coast:
Shellharbour
Jervis Bay
Ulladulla
Batemans Bay
Narooma/Bermagui and Montague Island
Merimbula and Eden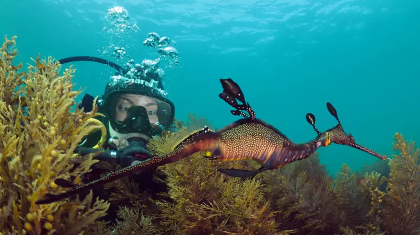 Michael McFadyen is arguably the foremost expert on dive sites in Australia, if not the South Pacific. I cannot recommend his expertise and knowledge above all others. As such, I draw everyone's attention to his website (click on the banner above) and specifically in this instance, to southern NSW dive sites: www.michaelmcfadyenscuba.info/viewpage.php?page_id=2 In his own words:
"I established this Web Site about scuba diving in Sydney, NSW, Australia and the South Pacific, as well as a few other places, in June 1996. Since then it has gone through a few different versions. This latest version is the fourth and was completed in July 2006. The site has grown from a few pages to well over 900 separate pages. More than 650 dives are covered, mostly in detail and most with photographs and some with maps.
I am fairly confident that this is not only the largest diving related web site in the World, it also has more hits than any diving related web site in Australia.
This site is a non-commercial site and is unrelated to any dive organisation. It is purely here to provide divers with an information source to increase their enjoyment of scuba diving, shipwrecks and marine life in general. I hope that my experiences can help you when you are planning a dive trip, whether it is locally in Sydney, New South Wales, somewhere else in Australia or the Pacific Ocean region.
Any and all comments are welcome, as is any information to enhance the pages, especially more information about ships or shipwrecks or corrections to pages. I have also included some articles on non-diving related interests, especially four wheel driving and camping."
ALL Photos Copyright Michael McFadyen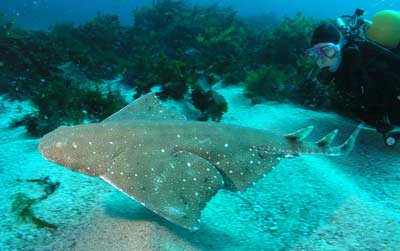 Southern Side (from North)
Northern Side (from North)
Brush Island
Burrill Rocks East Wall
Home Bommie
Tollgate Islands
Broulee Caves
Grasshopper Island
EDEN/MERIMBULA/TATHRA AREA