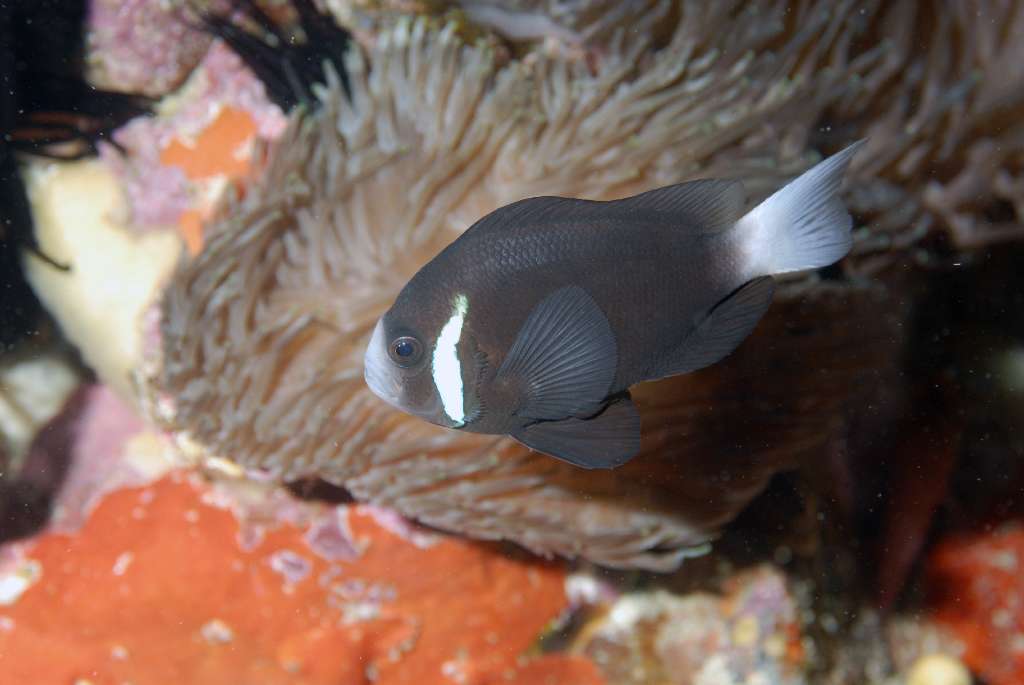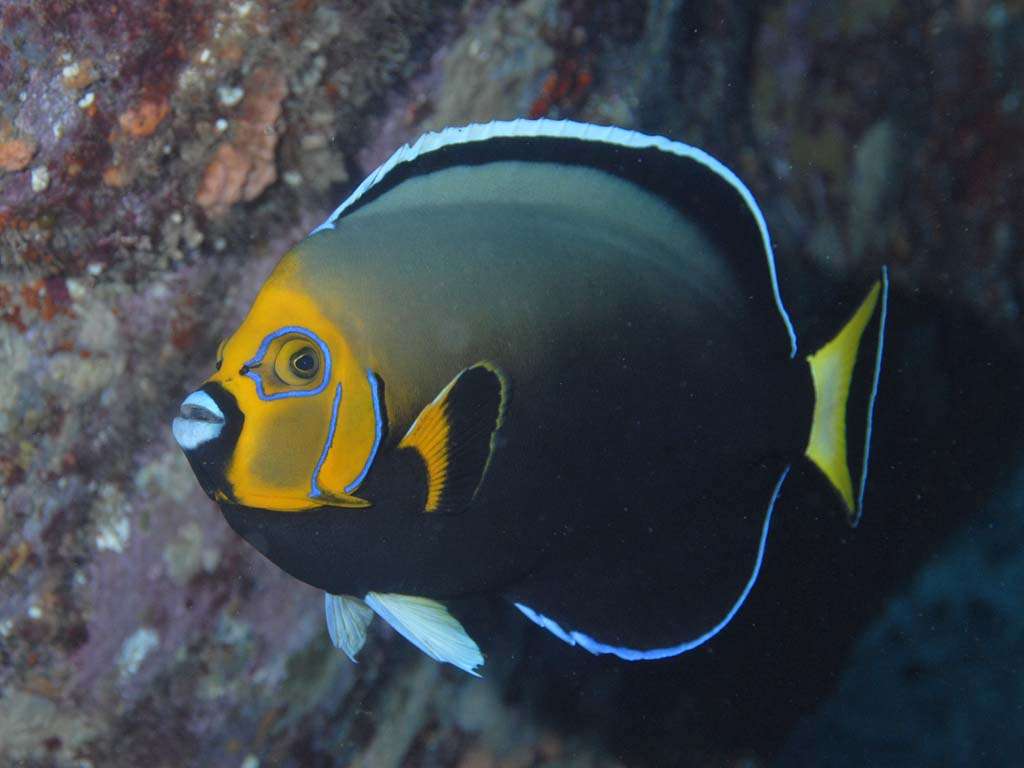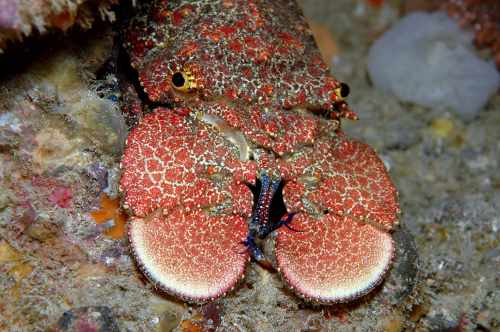 Lord Howe Island - widely regarded as the most beautiful island in the Pacific - is the closest island getaway to Sydney. It's less than two hours flying from either Sydney or Brisbane off Australia's east coast. It is one of just four island groups to be inscribed on UNESCO's World Heritage list for the global significance of its natural beauty and heritage.
It's a timeless natural paradise, where the pace is relaxed but where there are plenty of activities and adventures to choose from. Unspoiled, uncrowded beaches - with perfect golden sands - entice surfers, swimmers and sybarites.
The crystal lagoon is bordered by the world's most southerly coral reef. Just wander in off the beach to snorkel among colourful tropical and sub-tropical fish, turtles and other marine life. Or head further off-shore to SCUBA dive on world-class sites. The water is so clean and clear, it's like swimming in an aquarium.
Families love the safety and variety of kids' activities; lovers find romance in the island's secluded corners, natural beauty, luxury lodges and fine dining establishments. For adventurers, there are bushwalks and more strenuous hikes, including Mt Gower, rated as one of the world's best day walks. And to ease tired muscles, there is a choice of spa treatments.
To set foot on Lord Howe Island is to escape to a pristine environment, where you'll be met with friendly hospitality and the kind of holiday experience that you'll never want to leave.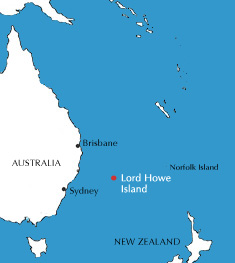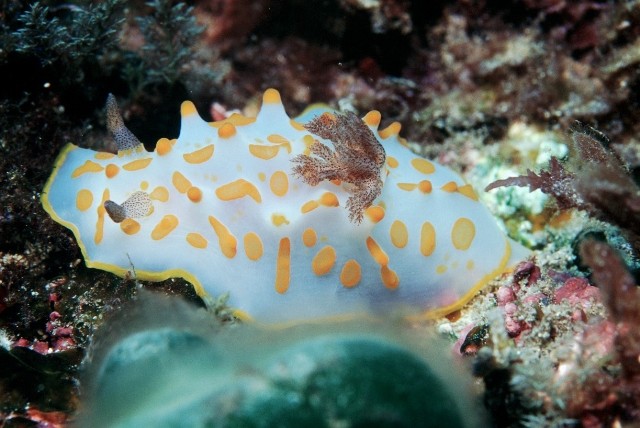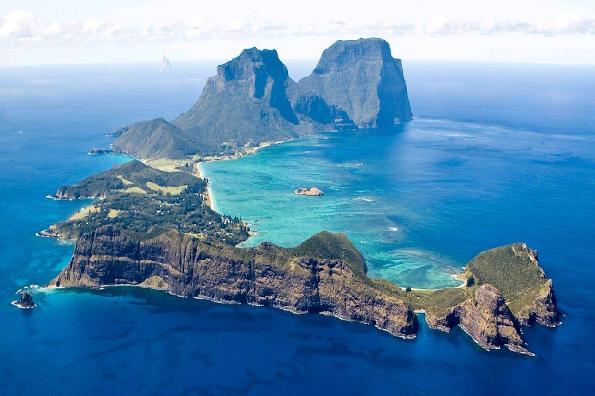 Sourced from Pro Dive Lord Howe
COMETS HOLE:
A fresh water formed hole that is swarming with marine life. A depth of 7-8 meters, it is often 1-2 degrees cooler than other lagoon dive sites due to the fresh water rising up through the sand. A recommended dive for underwater photographers.
Species to be seen in large numbers in Comet Hole are: Mc Cullochs Anemone fish, Trevally, Painted Morwong, Silver Drummer, Three striped Butterflyfish, three types of Lionfish, and the Lord Howe Island Moray eel.
Interesting and rare species for Comets Hole are: Bull Rays, Long tailed Whip Ray, Galapagos Whaler sharks, Decorator crabs, Coral Gobies, White-Mouthed Moray, Slipper Crayfish and Marble shrimp.
Corals in Comets Hole: Porites, Acropora in large numbers and needle corals.
ERSCOTT'S HOLE:
Erscott's hole is better known for its consistently excellent visibility. With a max depth of 6 meters and array of marine life this is an excellent site for underwater photographers.
Common species to be seen in large numbers: Bluefish, Doubleheader Wrasse, Spangled Emperors and Neon Damsels.
Interesting and rare species to be found in Erscott's Hole: Coleman's Pygmy Seahorse, Fosters Hawkish, Marlinspike Auger shells, Spotted Snake Eel and Beaked Leatherjacket.
Corals in Erscott's Hole: Large stands of Acropora corals, Capricorn Sea grass beds, pristine reefs and solitary island corals.
OCTOPUS GARDENS:
The depth ranges from 12 m to 18 m. A large reef system where you can cover a lot of area or just potter around under the boat. Head north over the sand to a large canyon in 16m that takes you in towards the island. Lots of plate coral that support plentiful fish life such as Moorish Idols, Spotted Sweetlips, and schools of Moon Wrasse.
Interesting/Rare Species: Nudibranchs-Sinuate Ceratosoma, and Racoon Butterfly fish
THE ARCH:
The depth ranges from 6 to 16m. The boat will anchor in 6m where you can drop over the reef ledge and follow a sand channel down and thru a coral Arch way. At the Arch expect to see schools of Painted Morwong, Blue-fin Trevally, and the more common Silver Trevally. A diligent search under the Arch itself will reveal Banded-Boxer Shrimp, Gobies, and Nudibranchs. Once past the Arch you may turn south and explore a couple of small gullies occupied by Coral Crayfish, Lord Howe Moray Eels and countless Cardinal fish or proceed to the north and swim along The Crevice, a large gutter that slices the reef back in towards the island.
LE MYRTH REEF:
Depth 5 to 16m. Follow the reef towards the passage past large Acropora corals that shelter juvenile Painted Crayfish, Slate Bream and Southern White Spot Octopus. There are also plenty of juvenile wrasse species on the reef top such as Bird Wrasse, Five-Banded Wrasse and New Guinea Wrasse.
NORTH HEAD GUTTERS:
Depth 6 to 20m. Named after the numerous swim-thrus that run out from the reef into deeper water, this is a challenging dive to navigate. Watch out for the territorial and aggressive Banded-Scalyfin (or Book fish as it is known locally). This overgrown Damselfish has scared the life out of many unsuspecting divers as it charges up and makes a loud crack with its jaw while threatening to bite the intruder.
Also keep an eye trained for Ornate Butterflyfish and Splendid Hawkfish perched on the lips of hard corals.
ADMIRALTY ISLANDS
Admiralty Island dive sites are very well known for the large number of different species of nudibranchs and Spanish dancers along with the variety of tropical and temperate water marine life.
NODDY ISLAND
Named after the Noddy Terns that rest on the island. There are two main dives and both go down either side of the island. Depths range from 10 to 20m and your dive can be multi-levelled next to the wall of the island to extend your bottom time.
Common Species - Mosaic Moray, Freckled Porcupine fish,
Rare/Interesting Species - High Tailed Shrimp, Wide-Barred Clownfish on fluorescent anemone, Elegant Wrasse
THE EYE OF ROACH:
The dive begins towards the Point of Roach Island before following the reef out into the channel. Spot the resident Green Turtle. Lots of small sea fans, purple and orange bryozoans. Small squat lobsters and grey coral gobies in the hard corals if you have keen eyesight. Saddled Rockcod, and occasionally large Painted Crayfish. Maximum depth 17m.
SUGARLOAF ISLAND
Series of alcoves that cut into the island. Beautiful Dendronephthya soft corals. Large schools of Silver Drummer, Knife fish and occasionally huge schools of Garfish. Depth ranges from 5m to 16m. The rare Flame Hawkfish has been spotted by one observant local diver. Large solitary kingies are often seen here as are two Black Cod, one probably in excess of 50 kg.
Rare/Interesting Species - Flagtail Blanquillo, Mustard Shrimp
TENTH OF JUNE BOMBORA:
Vertical pinnacle of reef rising from 18m to 7m.This site can be circumnavigated quite easily, allowing time to proceed over to the boulders near the island. Beautiful and varied, it is a must do dive at the Admiralty Islands. Spanish Dancer haven, Blue Angelfish, Green Job fish, and Japanese Boarfish are some of the rare species that are regularly seen here. Look for Tricolour Basselets and Round-Backed Coral Crabs on top of the pinnacle.
TENTH OF JUNE DEEP:
Large plateau reef in 20m with cracks running through it. This reef drops 30ft to the seafloor in a wall of soft corals, gorgonians and black coral trees. Follow this wall along in 30m and pass through huge canyons, tunnels and swim thrus. A reliable place to see huge Black Cod, Harlequin Tusk fish (with its blue teeth) and Long Nosed Butterfly fish.
Flat Rock:
Spectacular site that can be dived from 12 to 24m. Fish life when the current is running is staggering with Kingfish, Big-Eyed Trevally, Unicorn fish, Surgeonfish, Knife fish and Rainbow Runners. Don't forget to keep your eyes on the reef wall as you may spy Great Barrier Reef Anemone fish, rare Nudibranchs such as the Elegant Tritoniopsis, and Christmas Tree Black Corals.
NORTH ROCK (NORTH ROCK CLOSE AND NORTH ROCK DEEP):
Depth 18 to 35m. This site can be done separately or together, depending on the swell and current. One of Lord Howe Island's premier dives.
To dive here is an exceptional and lucky experience. Very exposed and prone to strong currents, both these factors lead to great fish-life, soft coral growth and large black coral trees. Descend down the anchor line at North Rock Close into a large amphitheatre next to a coral pinnacle and be surrounded by schools of Southern Fusiliers, Violet Sweep and Trevally. Swim to the south to North Rock Deep past Spangled Emperors, curious Amberjack and cute Clown Triggerfish.
North Rock Deep:
North Rock Deep starts at a raised reef that you can go over, past bright purple and pink soft-corals or for those in the know the reef can be navigated via a series of tunnels and swim-thrus that split the reef.
If you don't come face to face with a 6ft Black-cod the swim thrus will bring you to a bowl shaped reef that grows yellow soft corals and houses schools of Yellow Striped Goatfish, immense Kingfish and Galapagos Whaler Sharks. Once over the lip of the bowl, if you go a bit further to a twin pair of Black-Coral Trees there is a school of Tri-Coloured Basselets that numbers upward of 50.
BALLS PYRAMID
Lord Howe Island's Premier dive site is Balls Pyramid. A must for all experienced divers. Balls Pyramid is located 25 km off Lord Howe Island and provides us with world class diving and species endemic to the region. Travel time is approximately 1hour and 15 minutes in the PRO DIVE Boat with a maximum of 4 divers and 2 crew.
For larger groups of divers PRO DIVE charter the Islands luxury boat the MV Phasmid. The traveling time on the Phasmid is 1 hour.
When diving Ball's Pyramid and its neighbouring sites you can expect to see massive schools of violet sweep, amberjack, kingfish, silver drummer, Ballina angelfish, rainbow runners, trevally and occasionally marlin, dolphins and wahoo. The dive sites average 25 m and range from drift dives, cave dives or simply following a coral wall. Balls Pyramid hosts great visibility averaging 30 - 40 m.
The dive sites are surrounded by sanctuary zones and do not allow fishing of any kind, this has had a massive impact on the fish life surrounding the Pyramid. On the right tide you can expect to see walls of fish from the surface down to 25 m. A truly amazing dive.
Water Temperatures at Lord Howe Island
The primary current affecting the waters around Lord Howe Island is the East Australian Current. The provides considerable seasonal variation, and during the summer months water temperatures can rise to 25 or 26 degrees Celsius, while in winter the temperatures can drop as low as 17 degrees Celsius.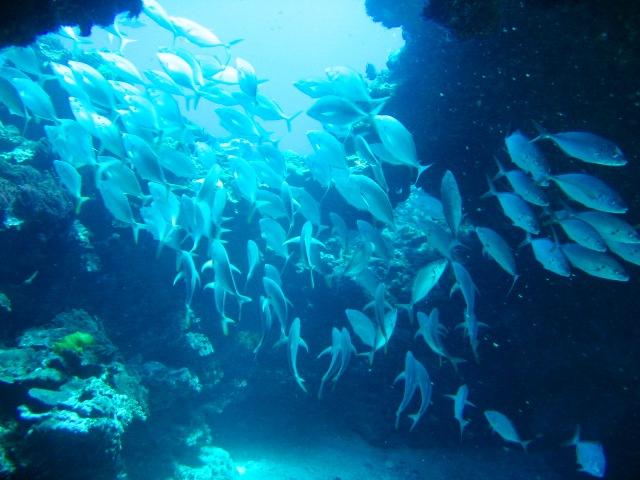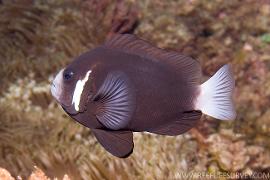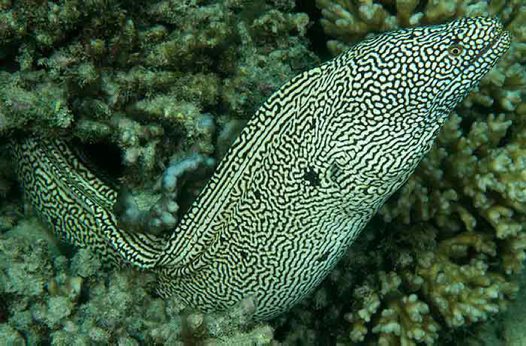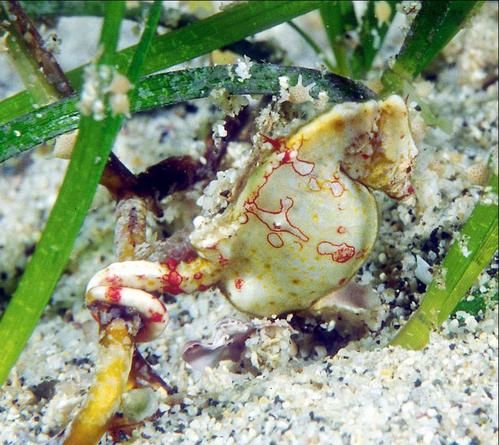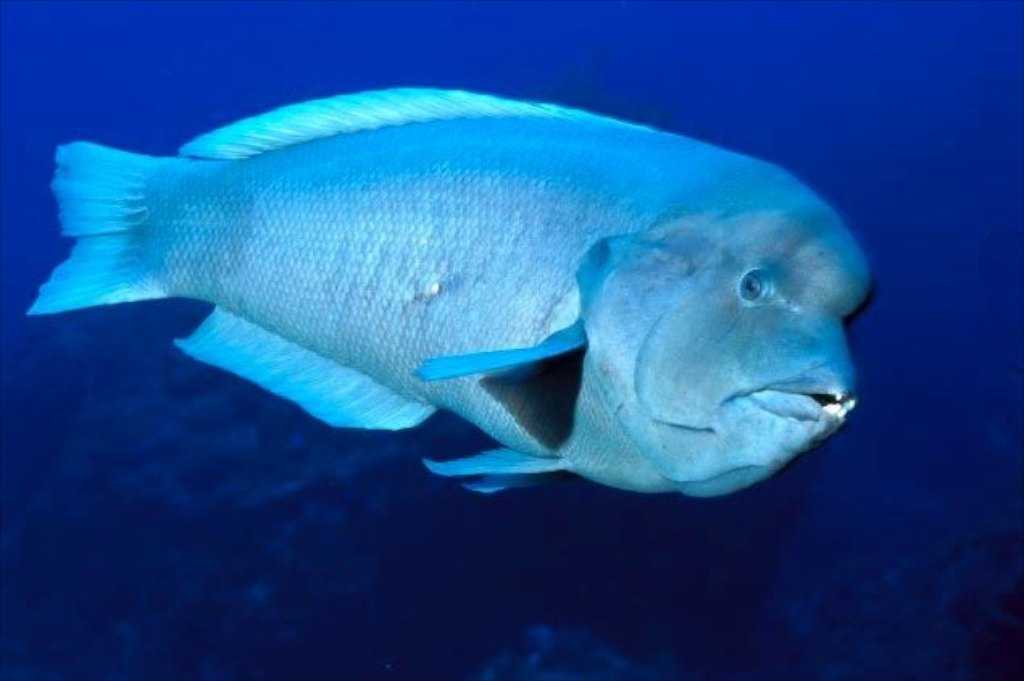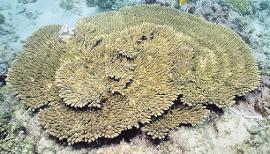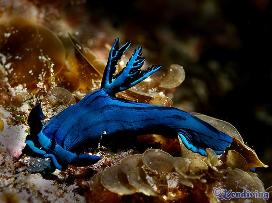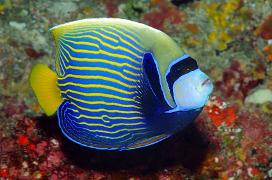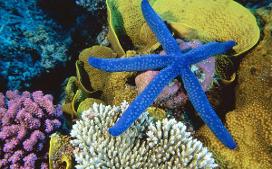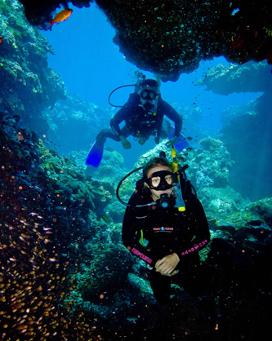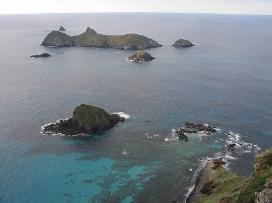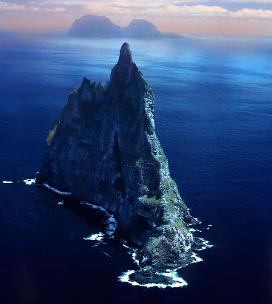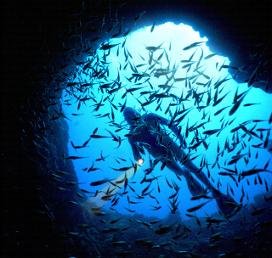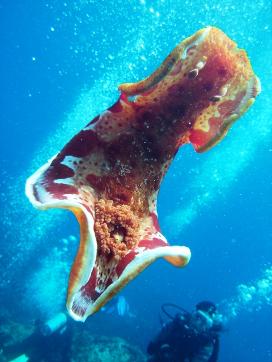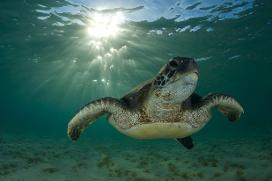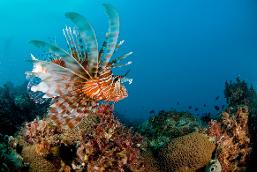 A SELECTION OF NON DIVING ACTIVITIES
Click HERE to visit the Lord Howe Island Tourism Association
WALKING
Although only 11km long and 2km wide, Lord Howe is laced with dozens of delightful, well-marked walking trails: nearly two thirds of the island is a Permanent Park Preserve. The choice ranges from easy strolls at sea level through lush Kentia palm and banyan forests, to moderate cliff-top hikes where you'll see seabirds wheeling on the thermals, to the challenging 875 metre Mount Gower climb - rated as one of the best day treks in the world.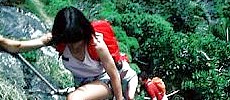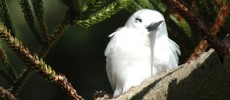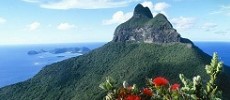 NATURE
Lord Howe Island is Australia's premier bird watching destination, with 14 species of seabirds breeding here in hundreds of thousands. From Malabar cliffs, you can watch red-tailed tropic birds performing their balletic, airborne courting rituals between September and May. Also at this time, countless shearwaters (known locally as mutton birds) return to the island at dusk each day in one of the world's most extraordinary avian spectacles.
Walk the Little Island Track between March and November to view the spectacular aerial courtship displays by the winter breeding providence petrel. One of the world's rarest birds, the providence petrel returns to the island to nest and can be 'called' out of the air, landing at your feet and even climbing into your lap!
Sooty terns can easily be seen at Ned's Beach common and the Northern Hills from September to January.Masked boobies can be seen nesting and gliding along the sea cliffs at Mutton Bird Point all year round - bring your binoculars.
The island also boasts more than 130 permanent and migratory bird species, among them the Lord Howe Island woodhen - a flightless endemic species saved from extinction by a local conservation effort. Many seabird colonies are easily accessible along walking tracks and roads - it's often possible to approach quite close as most birds have no fear of man. Local guides can show you the best locations and provide information on different species.
RARE FLORA
The majority of Lord Howe Island is covered in thick forests of the native Kentia palms and other endemic species. The range of altitude on this tiny volcanic outcrop - rising from sea level almost vertically to 875 metres - has resulted in the evolution of a spectacular diversity of unusual plant life. From the beautiful wedding lily to the red mountain rose, there are over 100 species found nowhere else.
The most famous is the Lord Howe Island Kentia palm. There are four species, one of which is exported as the world's most popular indoor palm. Its cultivation (at the Lord Howe Island Palm Nursery) forms the largest export industry on the island. Locals harvest the seed by hand, climbing the palm trees with great speed and skill.
BUSH REGENERATION
For some strenuous - but rewarding - activity during your holiday, you could book one of Lord Howe's increasingly popular Bush Regeneration tours. Help eradicate weeds in the morning before exploring the island in the afternoon, discovering more about the bird, plant and marine life.
Click on the pic below to go to Lord Howe Island Tours.