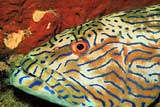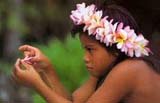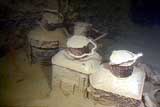 Micronesia, means "small islands" and is the collective name given to the two thousand, tiny, tropical islands, scattered over an area of more than three million square miles of the Pacific Ocean, between Hawaii and The Philippines. (Some islands are so small they do not appear on many world maps).
The eight, main island groups, that form Micronesia include: Guam, The Republic of Palau (Belau), The Marianas, Pohnpei, Yap, Truk (Chuuk), The Marshall Islands and Kosrae. Each island group has its own unique cultures, language, history and attractions.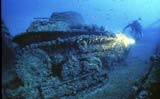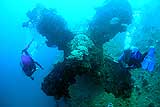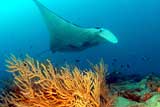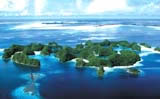 The islands and atolls are the culminating result of volcanic activity, which took place millions of years ago. Many of the islands are the summits of huge, underwater mountains, or rims of sunken volcano craters, peaking through the water surface, forming tropical lagoons.

Following World War II, The U.S. administered the Islands of Micronesia as a trust territory under the United Nations. More recently, the islands attained self-government, with subdivision and the formation of: The Republic of the Marshall Islands, Federated States of Micronesia, The Republic of Palau and The Commonwealth of the Northern Mariana Islands - a United States Territory.
Photo: Greer Geiger April 2005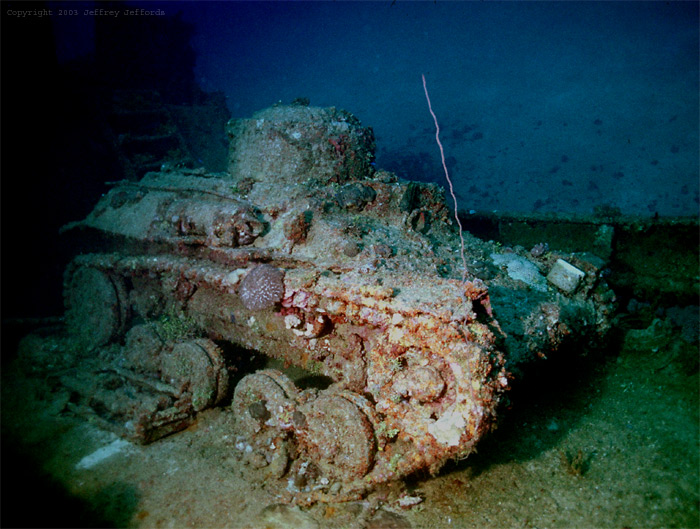 Geographical Information: The Islands of Micronesia are situated north of Papua New Guinea and to the west of Hawaii, approximately 5 hours flying time, from Cairns. Made up of more than 2000 Islands, the total population is approximately 160,000. Guam, is the largest and most populous of the islands and the main gateway to Micronesia.
The People: Micronesia was settled about 3000 years ago by seafarers who travelled across from South East Asia. The English language is widely spoken in addition to a number of indigenous languages including; Palauan, Yapese, Chuukese and Marshallese.

The Nature: The islands of Micronesia are geographically, culturally and naturally diverse. They include the high volcanic islands of Pohnpei and Kosrae, the raised coral islands of Guam and Saipan and coral atolls of The Marshall Islands. Inhabited areas consist of local villages that have maintained the traditional and cultural way of life, with few modern day facilities, there are also the more upmarket, resort areas of Guam and Saipan offering luxurious accommodation, entertainment attractions and great shopping. Micronesia has some of the most pristine underwater environments supporting thousands of fish species and a lush, tropical topside that houses an abundance of bird-life and flora and fauna.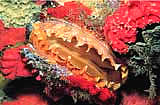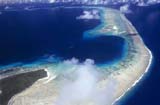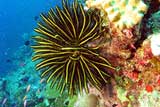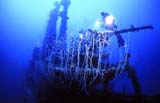 Activities: Micronesia is renowned for its world class diving. The pristine waters plays host to a variety of dazzling marine life whilst Truk Lagoon is the ultimate destination for wreck diving enthusiasts. Kayak around the many islands or hike to secluded lake and waterfalls. For culture lovers visit and enjoy the experience of traditional village life and for the history buffs there are many World War II sites to keep you enthralled.
TRAVEL TIPS:
Electricity: Micronesia operates on 110 volt/60 cycle current

Climate: Tropical, with little seasonal variation. Average temperatures year round are 25 to 30 degrees Celsius with 70% humidity, depending on the island.

Passport and Visa: All visitors require a valid passport for entry into Guam. Australian Passport holders travelling to Micronesia do not require a visa. For Guam, a visa is required if the stay is more than 15 days. (Other passport holders: please check for visa requirements).
Currency: U.S. dollars are used throughout Micronesia. It is strongly recommended that travellers purchase U.S. dollar travellers cheques. International credit cards are also widely accepted.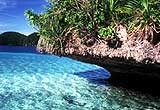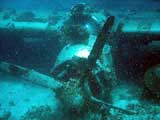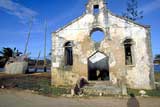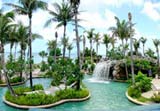 Water: The water is mostly safe to drink in major hotels and resort, however it's always best to drink bottled water. A jug of drinking water is usually supplied by hotels and bottled water is sold everywhere. In the tropics it is always important to drink plenty of non-alcoholic fluids to avoid dehydration.
Health: There is no major health risk in Micronesia, however please consult your G.P. well before departure to discuss the best prevention for you. Remember that some medications can make you sun sensitive, so extra care must be taken to ensure that skin is protected from sunburn.

Language: English is widely spoken along with a variety of indigenous languages.

Tipping: Micronesia follows the American custom and tipping is an accepted practice in restaurants, hotels, baggage handling. The minimum cash tip for Porter service is 1 dollar.

Dress: The emphasis is on light and casual clothing, with the exception of hotels in Guam. Swimwear is not permitted in the public areas of hotels - a light throw over is appropriate. Remember to cover up with light cotton clothing at dusk and dawn to prevent mosquito bites. Sun protection is absolutely essential.

Water Temperature: Average water temperature is 29 degrees C so only protective lycra suits or 3mm suits are needed.

Car rental: Available in parts of Micronesia.

Religion: Predominantly Christian

Time Zone: Micronesia stretches across 3 time zones: Palau is 9 hours ahead of GMT; Guam and Saipan 20 hours ahead and the Marshall Islands 12 hours ahead.

Departure Tax: Most government departure taxes are pre-paid at the time of ticketing. Truk has a departure tax of USD 15.00 & Palau USD $20.00 which must be paid on departure.