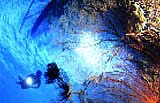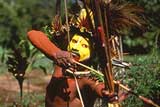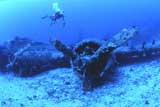 Papua New Guinea, situated north of Australia and south of the Equator, is the tail end of a string of islands spilling down from Southeast Asia into the Pacific.

Papua New Guinea comprises of a remarkable collection of islands, atolls and coral reefs scattered around its coastline. A land of natural wilderness, breathtaking landscapes & fascinating flora and fauna. A land of adventure, mystery, lost cultures, tropical jungles and high mountain ranges. Not to mention spectacular scuba diving sites.

Many relics from World War 2 remain, both on land and underwater, providing a great opportunity to scuba divers to explore famous ships and aircraft up close.

Culturally, PNG is extremely diverse with over 700 individual language groups identified. The customs, traditions, beliefs and ceremonies were handed down by the old to the young by word of mouth. There was no written language in PNG until contact with the Western world, which in some cases only occurred about 30 years ago.

The main destinations are New Britain Province (Rabaul, Walindi & Hoskins), New Ireland Province (Kavieng) & Madang. Papua New Guinea is also home to several liveaboard dive vessels that conduct diving expeditions to the more remote wreck diving and snorkeling sites.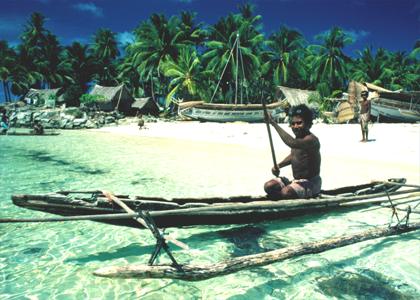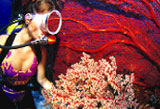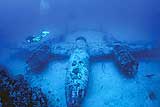 Diving in Papua New Guinea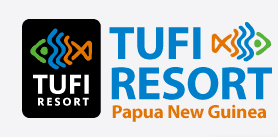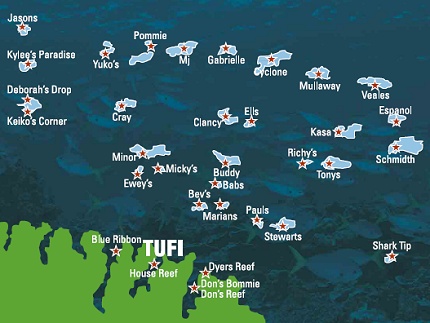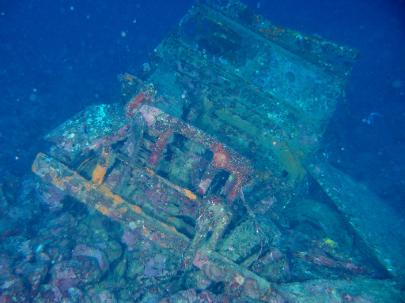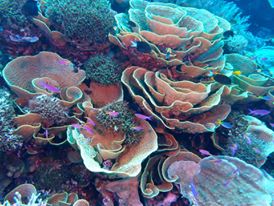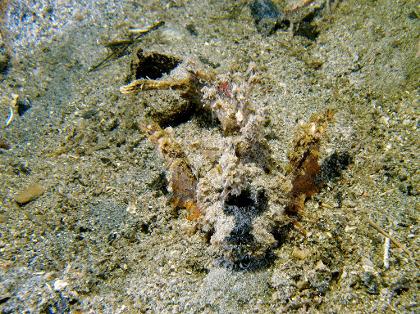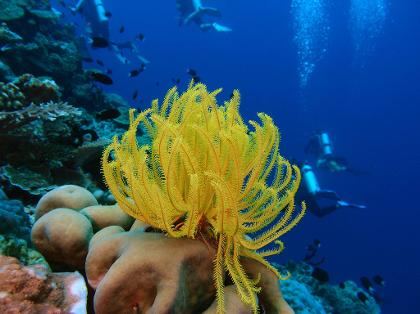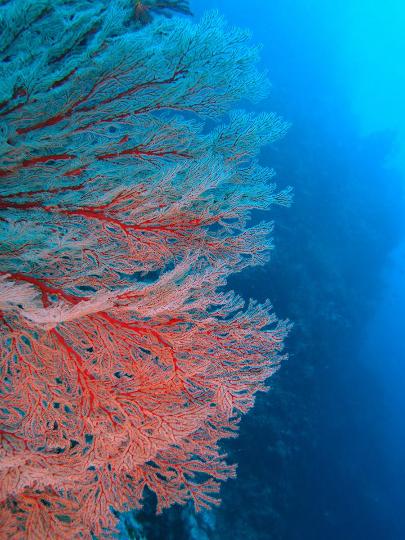 Scuba Diving in Madang
Some of the more popular dive sites:

Planet Rock: Three kilometres offshore, a volcanic seamount rises from great depths to within 4 metres of the surface. Renowned for it's variety and abundance of small and pelagic marine life.

Magic Passage: A 30 metre deep channel through the outer barrier reef schools of fish gorgonians and soft corals.

Banana Rock: Small seamount starting at 7 metres rocky outcrops with gorgonians barrel sponges and reef fish

Le Jean Point: Coral wall with drop offs, pelagics and reef fish

The Bomber: B-25 Mitchell Bomber with guns and ammunition lies intact at 12 metres near Wongat Island.

M.V. Henry Leith: 40 metre freighter at 20 metres. Prolific soft corals.

Coral Queen: 50 metre freighter at 33 metres depth home to the flashlight fish. A great night dive.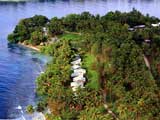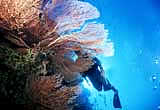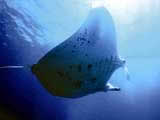 SCUBA DIVING IN KAVIENG
Kavieng is renowned for it's current-swept channels that attract a variety of big Pelagic fish. Eagle rays, Mantas, Tuna, Barracudas and reef sharks can be seen. Miles of reef walls that drop away to great depths, are covered in big fans, sponges and beautiful hard corals that provide the perfect hiding place for small critters like nudibranchs and the Pygmy Seahorse.

WWII wrecks include an American B-25 Bomber shot down in 1944. Recent exploration has uncovered a Japanese plane wreck, 2 shipwrecks and a barge carrying WWII equipment. The wreck of a Korean fishing vessel lies on it's starboard side on a large ridge. This area is a magnet for Barracudas and Jacks.

Water temperatures are around 29 degrees C with visibility between thirty and forty metres. Whatever your diving interest, Kavieng will satisfy your taste.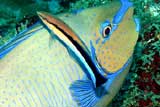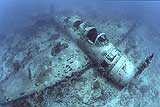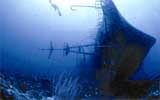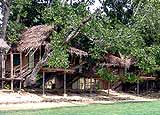 SCUBA DIVING IN RABAUL
The waters surrounding Papua New Guinea are exotic and still vastly unexplored. The thousands of coral atolls with crystal clear blue waters abound in a myriad of spectacular marine life and hundreds of wrecks. P.N.G. without a doubt offers some of the most fascinating underwater experiences.

Amidst the reefs and schools of fish one encounters numerous wrecks, a reminder of the violence and struggle in which P.N.G. participated during the tragic days of WWII. Wrecks of ships and planes the afore machines of destruction now overgrown with corals rest at the bottom of the ocean floor and are home to many sea dwellers, presenting a display of serenity and colour.

For divers, Papua New Guinea is a paradise. Shipwrecks, ditched aircraft, vertical wall drop offs, beautiful coral reefs and myriads of reef and school fish await the diver prepared for a true adventure.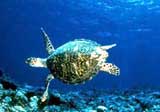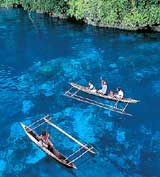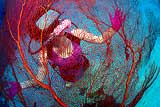 Within Rabaul Harbour, there are numerous Japanese naval ships that were sunk during WW II. Most of the wrecks are fairly intact. Visibility is between 5 and 15 meters with water temperatures of 30C. The dive centre runs 2 banana boats, accommodating up to 8 divers in each. On the North Coast there are coral reefs and a few more wreck dives where the visibility is between 15 and 30 meters with 30C water temperatures.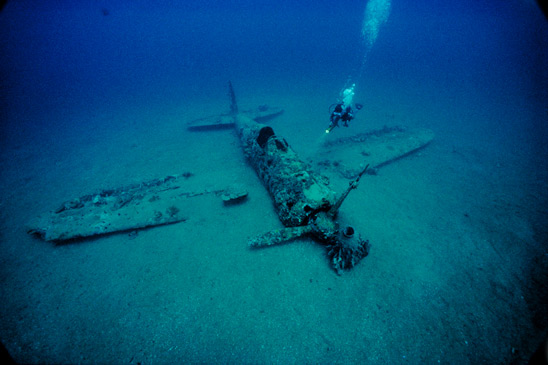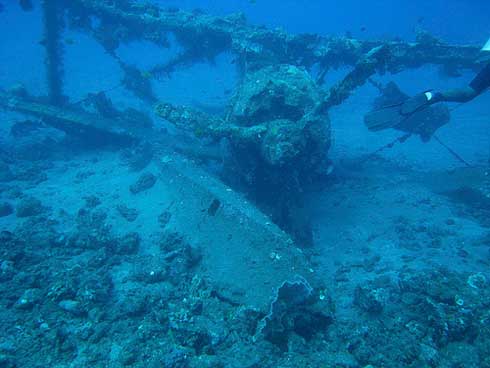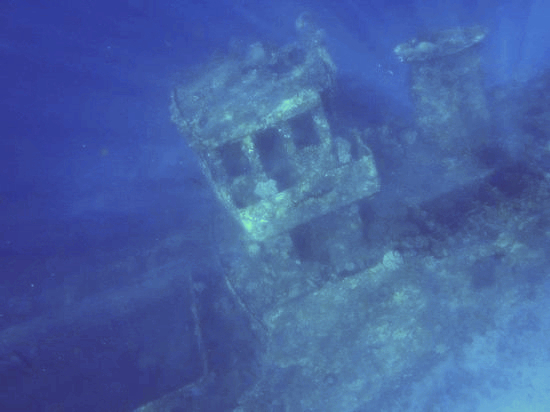 Some of the more popular dive sites in Rabaul
Italy Maru: The 5859 ton transporter was built in 1919 in the Kawasaki shipyard, Kobe. She sunk on the 27th of December 1942 and lies on her starboard side in 54 metres of water. The wreck was carrying aviation fuel and some drums still remain. There is a bomb hole in the port side by the engine room made by Harry Brutnell during his salvage attempts.

"Pete" F1M Biplane: Japanese reconnaissance seaplane; know as "Pete" (the allied code name for the aircraft). This wreck is at a depth of 29 metres on a gently sloping black sand seabed, located near the northern shores of Rabaul. It sits upright on the seafloor, intact with both sets of wings, fuselage and tail fins still in place. Much of the covering is now gone from the tail wing sections however. The prop is also still there but partially buried in the sand. It has become home to all manner of sea life. Sponges and soft corals have taken hold on the wings and tail section and small fish use parts of the fuselage for refuge.
"Zero" Carrier Fighter: The Mitsubishi A6M Zero Fighter is one of the best known aeroplane wreck dives done from Rabaul and is a A6M3 Reisen aircraft, dived from Gazelle peninsula at Blanche Bay beach to the north of Simpson Harbour. The plane is extremely intact with its starboard wing still attached and its port wing, although separated from the main fuselage still lying in perfect position.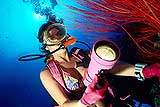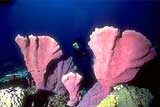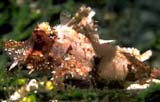 Papua New Guinea Travel Tips
Languages: Official languages are English, Tok Pisin (a form of pidgin English) & Hiri Motu. English is widely spoken and understood. It should also be noted that there are approximately 820 indigenous languages

Currency: Papua New Guinea Kina. Before travelling from Australia or from Port Moresby it is advisable to change your traveller's cheques or cash at a bank, as banks are not always accessible. Most major credit cards are accepted at the resorts.

Health: Visitors to Papua New Guinea are strongly recommended to take a course of anti-malarial medication. See your doctor for advice and a prescription.

Visas: All travellers must comply with the local requirements by obtaining a visa before departure. This is done through the Papua New Guinea Consular Office.

Electricity: 220-240 volts 50Hz (same as Australia)

Departure Tax: Currently K15.00 - payable on departure.

Tipping: To give to a stranger is considered a high honour in Melanesian culture, therefore tipping is not normally expected unless in exceptional circumstances. Commercial business hours Monday-Friday 8.00am to 4.30pm.

Dress: Take along clothing which is light and airy, preferably cottons, a sweater for the rare cool evenings (unless visiting the highlands).

Climate: Tropical. December to March is the wet season, although occasional rain falls year-round. Port Moresby, and other towns on the coast are quite warm in the summer months. Temperatures are considerably cooler in the Highlands.

Water Temp: The waters around Port Moresby and Eastern Fields are generally cooler than other areas due to currents circulating up from southern latitudes. The average water temperature varies from 25 degrees Celsius along the edge of the Coral Sea (South coast) to 29 degrees Celsius in the Bismarck Sea (North coast).