SELECTED DIVING INQUEENSLAND
NOTE: Much of the content for Lady Elliot Island and Heron Island is sourced from and copyright of Dive Adventures Australia. Much of the content for Townsville is sourced from and copyright of Pro Dive Townsville.
Lady Elliot Island
Heron Island
Wreck of SS Yongala
Wreck of Ex - HMAS Brisbane
One of the top dive and snorkelling sites in the world, Lady Elliot Island is the southernmost coral cay on the Great Barrier Reef. Step off the beach and snorkel, swim or scuba dive in the world's richest marine ecosystem. A true island paradise, Lady Elliot Island is a popular destination for families and leisure groups keen to explore this rich marine ecosystem.

Lady Elliot Island lies 80 kilometres north east of Bundaberg, and is easily accessible by daily flights that land at the island's own airstrip. A limited number of guests are allowed on the island at any one time.

The moment you step onto the island, you know you've arrived somewhere special. Formed over 3000 years this beautiful coral cay is home to 57 species of birds, nesting sea turtles and a stunning underwater world of coral formations and diverse marine life.

On Lady Elliot Island, you set the pace. You can bury your nose in a good book on a stretch of deserted beach, go diving with one of our qualified dive instructors, or explore the island and visit the main landmark, the Lady Elliot Island Lighthouse, one of the first built in Australia using a timber framed substructure and cast iron external cladding.
SCUBA DIVING ON LADY ELLIOT ISLAND
Imagine diving in the world's biggest aquarium, the Great Barrier Reef and experiencing crystal clear water with an amazing array of marine life. Since being declared a Green Zone (no take, fish or spear) in 2005, the marine environment around Lady Elliot Island has gone from 'Great' to 'Amazing'! The diversity, quantity and size of the marine animals is truly remarkable and it's just getting better with the passage of time. Lady Elliot Island offers a tremendous, and almost unparalleled anywhere, diversity of uncrowded easily accessible dive locations to experience the biggest coral reef system in the world.
Visibility is over 20 metres for much of the year and encounters with giant Manta Rays, Green, Hawksbill and Loggerhead Turtles and an abundance of incredible marine life are a daily occurrence. PADI recently named Lady Elliot Island as one of the 'Top 5' locations in the world to go diving with Manta Rays. We regularly have close encounters with whales underwater while diving and snorkelling in the months of May right through to October.
At Lady Elliot Island, our experienced Dive staff personally escort all dives, we schedule a minimum of two dives per day and optional night dives available subject to numbers and weather conditions. Our PADI Dive Shop offers courses to cater for all levels of experience.
Lady Elliot Island boasts 20 incredible dive sites around the island which are easily accessible by boat dives. These dive sites are within close proximity to the shore and have an almost limitless variety of marine and coral life.
THE BLOW HOLE - DEPTH 25m: This popular site is on the eastern side of the island. It has two entrances. One on the top of the reef at 14-16 metres, just a short distance from the mooring. The main entrance however is on the reef wall and is a large opening at 20-25 metres. The main cavern is around 20 metres in length. This is a superb dive site with Lionfish, Manta Shrimp, Wobbegongs and the unique Gnome Fish seen in the area.
LIGHTHOUSE BOMMIE - DEPTH 14-15m: Lighthouse Bommie is a set of coral heads approximately 100 metres off shore and is conducted as either a Boat or Shore dive. A rope trail has been laid from an easy shore entry to the bommies. It is a favourite haunt all year round for Manta Rays; some four metres from tip to tip. The site also plays host to a variety of marine life such as Moray Eels, Bull Rays, Schooling Barracuda, Coral Trout, Small White Tip Reef Sharks and others too numerous to mention.
THREE PYRAMIDS - DEPTH 18m: The Three Pyramids is a short boat ride from the western side of the island. An easy descent can be made down a permanent mooring and puts the diver almost on top of the first of three large coral heads (bommies). At this site you will find schools of Cardinals, Anemone Fish, Turtles and Eagle Rays. The Three Pyramids is a great starting point for a drift dive to the Anchor Bommies or the Outer Scatters depending on the direction of the current.
ANCHOR BOMMIES - DEPTH 21m: This site is one of Lady Elliot Island's premier dive locations. Two ancient Admiralty anchors lie at the bottom of the site. Marine life that can be seen here include Manta Rays, Purple Leafy Scorpion Fish, Cleaner Shrimp and a large Shovelled Nosed Ray. This Bommie is covered with both soft and hard corals.
CORAL GARDENS - DEPTH 12m: This is an extremely good night dive site. All types of marine life can be observed as they slumber, while night dwellers such as the Painted Cray can be found out of their daytime hiding place.
ENCOUNTERS - DEPTH 6-14m: This is an amazing coral dive with large plate and staghorn sections, and explosive fish action. A fantastic drift dive for late in the afternoon. At times a large number of Manta Rays can be seen in this area. It is also populated with schools of Rabbit fish, Red throat and Spangled Emperor. It is also not uncommon to be accompanied on this dive by a pair of sizeable Blue Angelfish or Moorish Idols.
THE SEVERANCE - DEPTH: 21m and sunk in 1999, the wreck of the Severance has grown some lovely hard and soft corals, and has become home to sweetlips, trevally, morays, pipefish, blennies, and moon wrasse. Both manta and sting rays have been known to show up for a clean. If there are Queensland grouper or shovel-nosed sharks around, they'll usually make an appearance here too.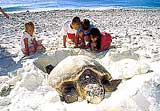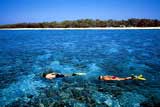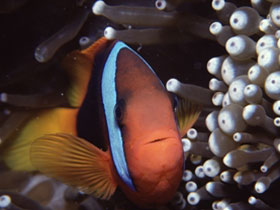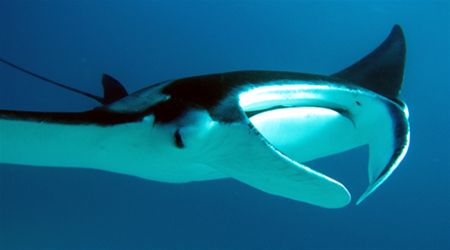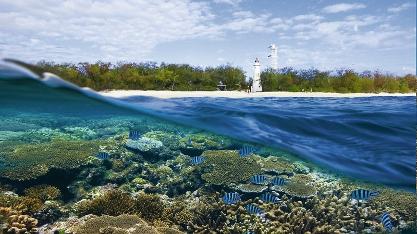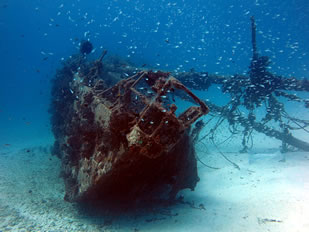 THINGS TO DO ON THE ISLAND:



Reef Walking:
At low tide, you can venture all the way to the reef edge. You'll see a multitude of marine life as an experienced guide introduces you to the reef ecosystem.
Nature Walks:
Guided walks around the island introduce you to natural wonders of the beach and lagoon, the bird rookery, the lighthouse and the historical artefacts left behind by the guano miners.
Fish Feeding:
A multitude of reef fish appear at the "fish pool" everyday and our activities officer will show you how to hand feed them.
Slideshows & Evening Lectures:
Learn more about the Great Barrier Reef and Lady Elliot Island during our evening presentations in the Reef Education Centre.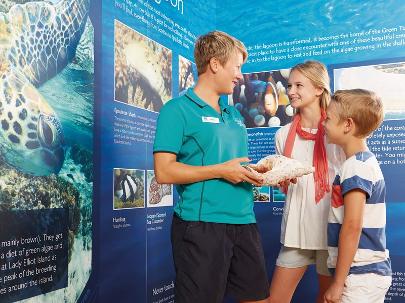 Seasonal Events:
Turtle Nesting
November to February
Every year, green and loggerhead turtles return to the island to start a new life cycle. At sunset, they clamber up the beach around the Resort to dig deep pits where they lay between 80 and 180 eggs.
Turtle Hatching
February to April
At the end of the nesting season, we watch again as hundreds of baby turtles make their way to the water.
Whale Migration
June to October Lady Elliot Island is just to the north of Hervey Bay which has become a popular breeding ground for humpbacks. In the past two years, killer and Minke whales have been sighted in the waters off Lady Elliot Island.
Bird Nesting
October to April
The island is a breeding and nesting ground for many species of tropical seabirds and wading birds.
Coral Spawning
November to December
Coral spawning is a spectacular, mass-synchronised event not known in any other part of the animal kingdom. In late spring and early summer, the coral polyps release their eggs and sperm which float to the surface in a dense cloud of pink, red, orange and sometimes purple micro-organisms.
All Year Round
Our star attractions visit all year round: The manta rays, the turtles, the resident seabirds, the huge variety of tropical fish, the anemones, the starfish, the clams and the moray eels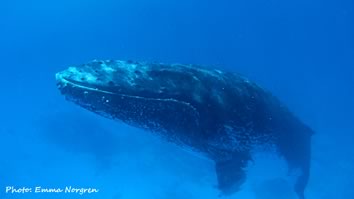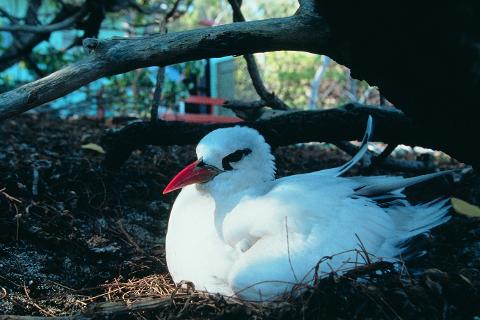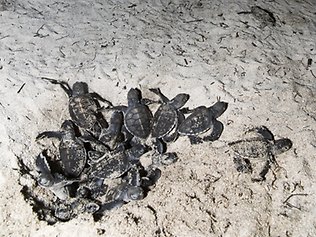 Heron Island is a true coral cay right on the World Heritage Listed Great Barrier Reef. Here you can swim straight off the beach to an endless garden of coral where the waters are literally teeming with beautifully coloured fish and marine life.

There's a relaxed island lifestyle that sets Heron apart, a sophisticated yet casual resort atmosphere. Here the emphasis is on exploring and discovering the natural attractions that have made Heron famous around the world.

You'll enjoy some of the world's best reef diving. There's a choice of spectacular sites just minutes from the beach, and its a fantastic place to learn to dive.
HERON BOMMIE
Heron Island's signature dive site. The site consists of six large coral heads that start in 5 meters of water and dot down the reef slope to 18 meters. This is a major cleaning station for all the animals in the area, including the majestic mantas and eagle rays to clouds of colorful damsels and everything in between. You will be surrounded by fish and swim over forests of branching corals. Keep your eyes out for wobbegongs and reef sharks, manta rays, banded pipefish and "Fatty" (our resident flowery cod).
PAMS POINT
Dropping down the mooring line you will be surrounded by colorful reef fish. A big field of staghorn coral will lead you to a bommie with healthy coral. On and around the bommie you are likely to see batfish, white-tipped reef sharks, nudibranchs and the usual reef fish. Going with the current you have a chance to see the majestic manta rays swimming on their way to the several cleaning stations at this dive site.
GORGONIA HOLE
It is not uncommon to see turtles hiding among the cracks and crevices at this site. Lots of little holes to stick your head in, and lots of interesting little (and big) creatures to find. Expect to see painted crayfish, green loggerhead and hawksbill (if you're lucky) turtles and lionfish.
CORAL CASCADES
As the name suggests, this entire dive site is covered in hard and soft corals of all different types. There are many different types of crustaceans hiding in the corals. And perched in the higher branches for those with a keen eye are scorpion fish waiting patiently for their next meal to swim by.
TENEMENTS
Heading down the mooring to around 15m, Tenements lies hidden behind a 12m wide coral plateau. Large flat bommies are a great place to look for nudibranchs and as you come to the corner of the plateau at around 18m, shoals of fish gather and feed on the nutrients of the incoming tide. The wall provides a good chance to see grey reef sharks, barracuda and mackerel. Lay back and relax as the current drifts you towards Shark Ledge.
3 ROCKS
One of the drains for Wistari reef, named so because of the 3 large bommies that are spread down a steep sandy slope. Starting in 2 meters of water and dropping down to 25 meters this is a very good drift dive when the current is running around to the old jetty. Lots of pelagics, nudibranchs, hard corals and if you're lucky, an olive sea snake coming up to the shallows for a quick breath of air before heading back into the deep water of the channel.
TURTLE GULLY
A large gully leads out to beautiful coral wall full of biodiversity. Just past the gully there a few scattered bommies at 18 meters. The wall is best observed from 8 to 14 meters. There are schooling unicorn fish, many spotted sweetlips and milkfish feeding on the surface.
NORTH BOMMIE
Named after the large bommie that is the main feature of this dive. North bommie is covered in glass and cardinal fish that are harassed all day by dozens of coral trout, coral cod and barramundi cod. This bommie is a major cleaning station for that area of the reef and you will see large manta rays and turtles getting cleaned here on most dives. A special mention for the pair of leafy scorpion fish that live here, George (red) and Wanda (white with black lines) are always around to say hello and pose for a photo.
CORAL CANYONS
This site consists of a series of shallow canyons cutting into the edge of the reef that are filled with fish, turtles and sharks. Along the ridges between the canyons, you will often see groups of big fin reef squid vertically stacked in the water column, rippling with changing colours as you swim past them. Out deeper there are scattered bommies, each with their own array of fish and other marine life.
CORAL GARDENS
If you like coral then this is the site for you! You will enjoy gliding over so many different types, shapes and sizes of coral, as well as seeing the wide variety of marine life that call this site home. This site is a favourite amongst divers, especially wit a camera in hand.
With the magnificent reef surroundings, beautiful beaches and tropical island environment, there's no shortage of things to see and do on and around Heron Island. Including snorkelling and diving, reef and island walks and educational tours.
Complimentary Activities:
Interpretative reef walks (operate daily subject to tides)

Island ecology walks

Birdlife walks

Turtle viewing (peak nesting times)

Star Gazing

Wildlife presentations

Beach picnic hampers

Snorkelling lessons in swimming pool

Tennis (night & day)

Reef Creature interpretative workshops

Research station walks

Movies under the stars

Nightly entertainment
Other Activities (charges apply):

Snorkelling excursions to the reef edge

Heron Kids Junior Ranger Program

Semi-submersible coral viewing cruises - commentary by reef interpreter

Guided glass bottom surf ski tours

Scuba diving

MV Wahoo Diving and Fishing charters
Night dives
Adventure dives
Discover Scuba (1 day resort course)
PADI Dive Courses
Fishing trips
Scenic helicopter flights
Sunset wine & cheese cruises
Wine & cheese tastings
Therapeutic massage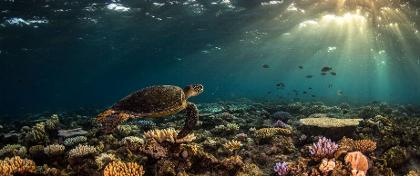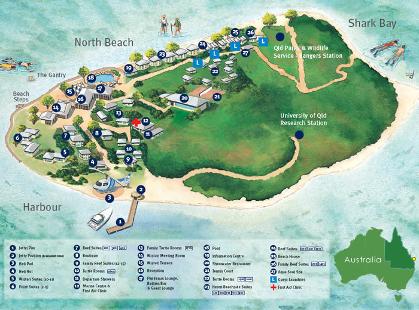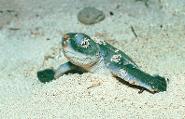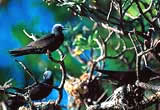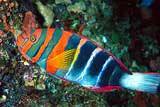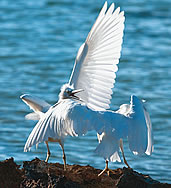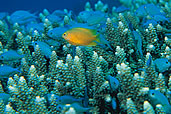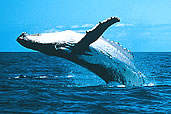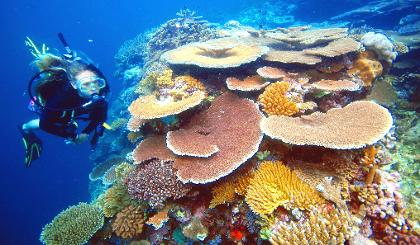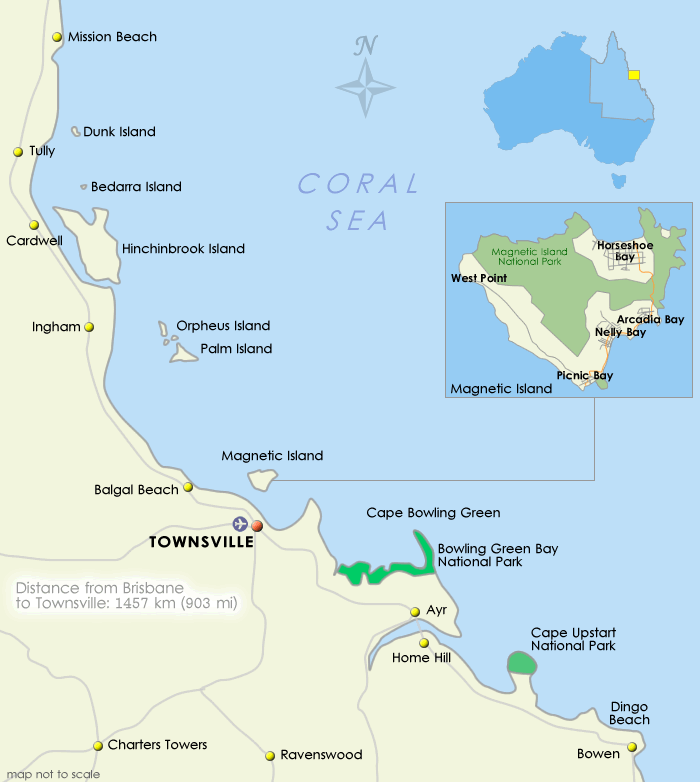 Image of the Wreck - Copyright Pro Dive Townsville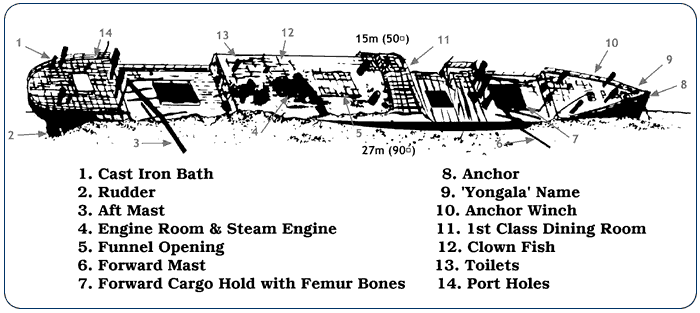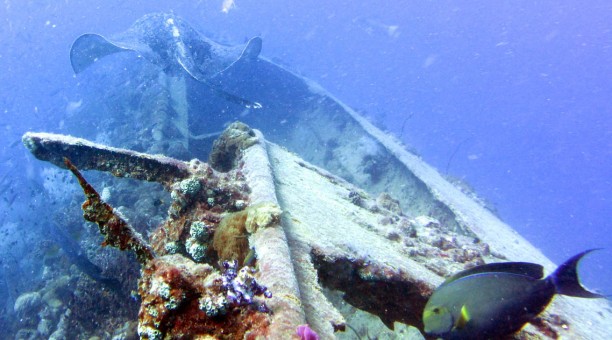 There are a number of dive operators in Townsville and on nearby Magnetic Island. All offer day trips and a range of live aboard trips to the outer reef and wreck of the SS Yongala. Try the links below for more information on diving Grant's favourite part of the Queensland coast: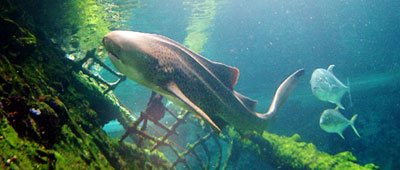 TOWNSVILLE is the starting point for diving expeditions to the historic Yongala Wreck. Rated as the best wreck dive in Australia, the Yongala, located in 28 m of water, is an incredible dive that is guaranteed to exhilarate any diving enthusiast.
Everything is big - big fish, big schools, big wreck. The Yongala was a luxury vessel making her way from Melbourne to Townville when in 1911 she sank during a cyclone with the loss of all 121 passengers and crew on board.
The 110m hull and deck are completely intact and protected by the Historic Shipwreck Act. Altering or removing artefacts is strictly prohibited. As a result, wreckage such as chairs, port holes, lights, bottles and human remains are still visible, providing for a fascinating dive.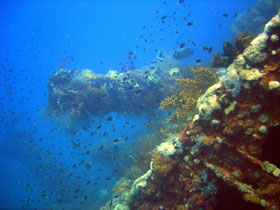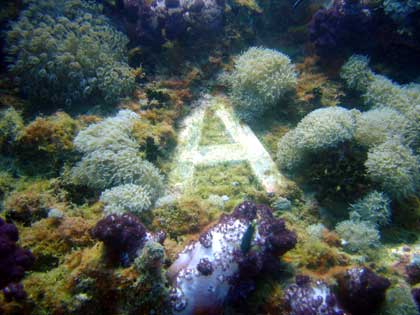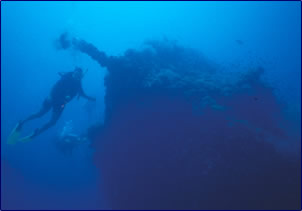 However, the Yongala is most famous for the abundant marine life. It is often said that you will see more marine life on one dive on the Yongala Wreck than you will on half a dozen dives on the reef. Big schools of giant Trevally and barracuda cruise the wreck. Giant grouper, bull rays, schools of eagle rays, sea snakes, turtles, large coral trout, sharks and schools of colourful tropical fish patrol the length of the wreck. Hiding inside are large cod and schools of small fish and hawkfish sneak out and take a peek.
For the invertebrate enthusiast, the wreck is covered in hard and soft corals, anemones and a diverse range of crustaceans and molluscs including giant murex and nudibranchs. During the winter months, the calls of the migrating whales can be heard and occasionally seen around the wreck.
The Yongala Wreck is a 'must do' on your list of dive sites in Australia. Very few dive sites in the world have as much to offer as the Yongala and all who experience this incredible dive comment that it is one dive that will remain in their memories forever.
WRECK OF THE EX HMAS BRISBANE
Ex-HMAS BRISBANE lies at a depth of 27 metres, approx. 5 Nautical Miles from the mouth of the Mooloolaba Boat Harbour. A Conservation Park managed by Queensland Parks and Wildlife Service has been declared for the new artificial reef and the area surrounding the sunken ship.
At a length of 133 metres she is easily the largest of the known diveable wrecks in the whole state and as a dive site she literally offers something for everyone.
Water temperatures range from 17C in winter to a summer high of 27C. Visibility averages around 15 metres but up to 20 metres or more is not uncommon.
Click the pic of any dive shop below, for more information on diving the Ex-HMAS Brisbane and other diving around the Sunshine Coast.