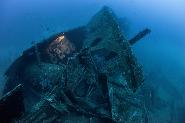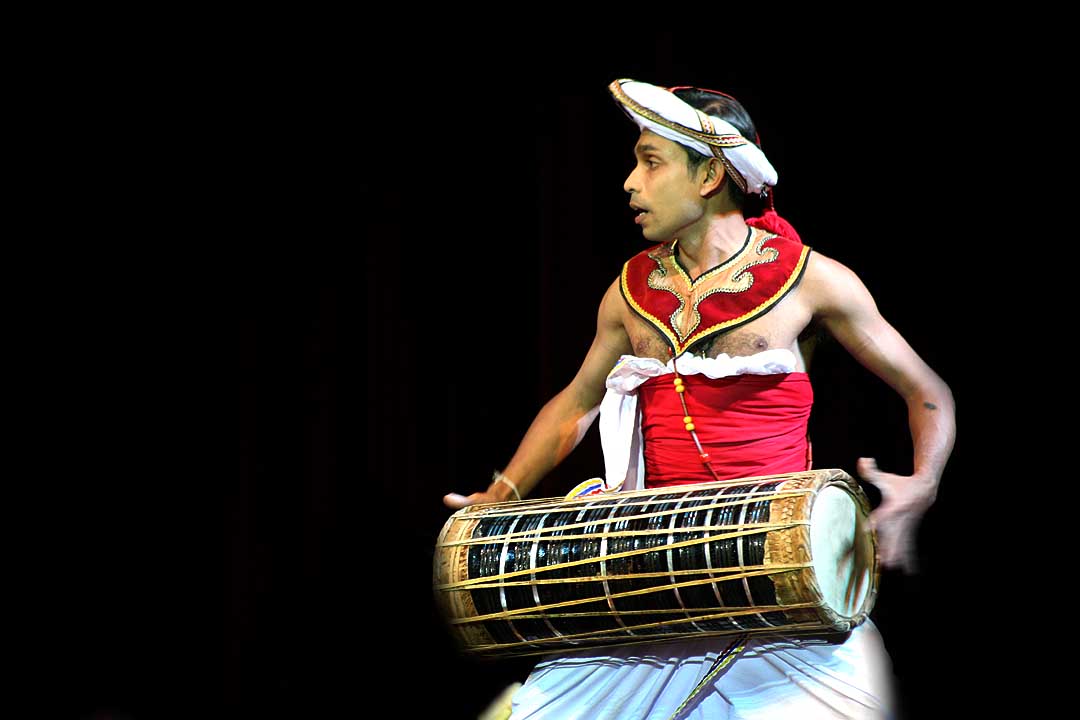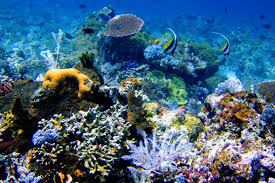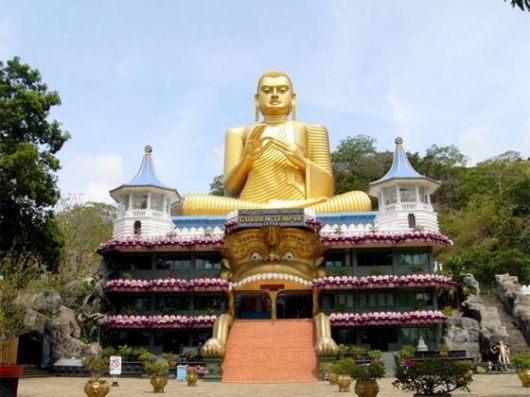 Sri Lanka, the jewel of the Indian Ocean, was proclaimed by Marco Polo to be amongst the finest islands on earth.
Sri Lanka is home to seven UNESCO World Heritage Sites. Six of these are testament to a civilization with over 2,000 years of recorded history while a seventh natural site boasts some of the highest biodiversity in the world. These sites showcase the island's rich history and contribution to civilization. The largest of these sites are located in the 'cultural triangle', an area that links the ancient capitals of Anuradhapura, Polonnaruwa and Kandy.
With its exciting cultural past, Sri Lanka (formerly known as Ceylon) has a rich maritime history. According to historical records it is estimated that there are over 200 shipwrecks around the coast of Sri Lanka. Five hundred years of trade, commerce, conflict and war from the times of the Portuguese, Dutch and the British resulted in vast amount of shipping traffic around the coast, ensuring a diverse selection and large number of wrecks.
Without a doubt, one of the most outstanding wreck dives in the world can be found in Sri Lanka. HMS Hermes has recently become available for technically trained divers to explore. At dawn, on 9 April 1942, in the Indian Ocean just off the coast of Batticaloa in eastern Sri Lanka, the 167 metre long, 12,900 ton aircraft carrier HMS Hermes, was attacked in a devastating raid by 70 Japanese aircraft. Taking 40 hits in just 10 minutes, HMS Hermes capsized and disappeared beneath the waves, with the loss of 307 men.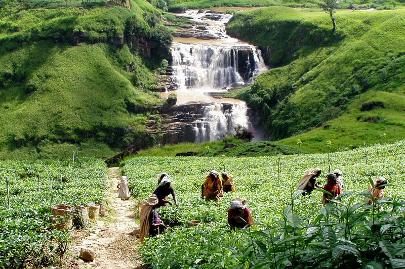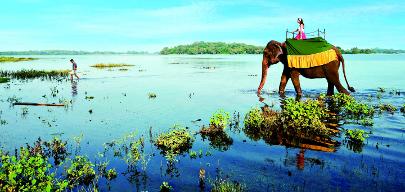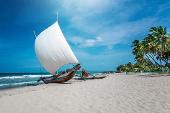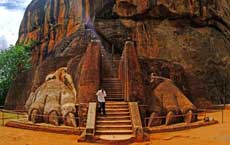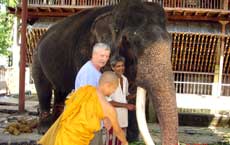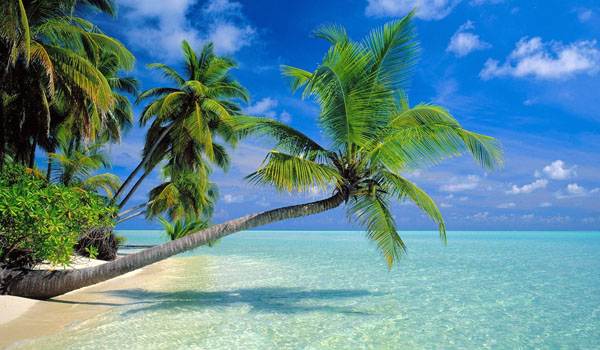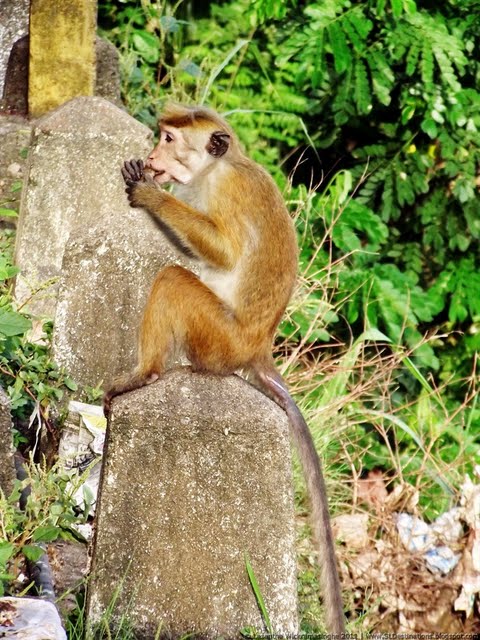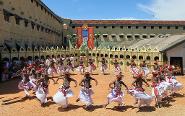 SCUBA DIVING IN SRI LANKA
HMS Hermes, located just 8 kilometres (30 minute boat ride) off the coast, is just one of the wrecks that forms a divers' paradise around Batticaloa. Sunken ships and other detritus of war, litter the sandy bottom along the coast, including remains from more recent conflicts. Until 2008, it was only possible to dive the east coast if you were accompanied by the Sri Lankan navy.
But now, more than sixty years after sinking, the area has been opened to tourism and HMS Hermes has finally become available for technically trained divers to explore. One of just three aircraft carriers accessible to divers (the USS Oriskany located in Florida, and the USS Saratoga located in Bikini Atoll), HMS Hermes is unique in that she was the only one sunk in battle. This is without doubt, one of the most outstanding wreck dives in the world, with incredible visibility and abundant marine life.

We are very excited to be able to offer divers the unique opportunity to dive this remarkable wreck.
It is very important you are familiar with the Diving Guidelines for diving on the HMS HERMES and that you meet these requirements before considering this trip: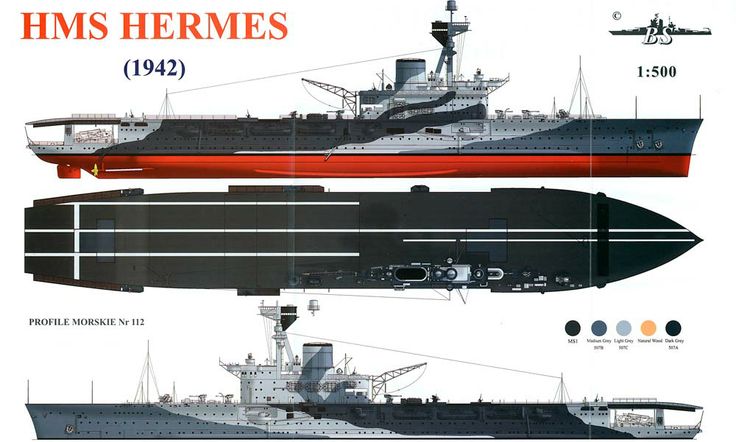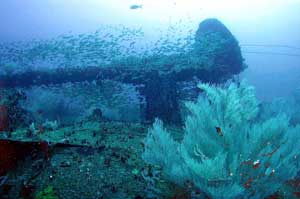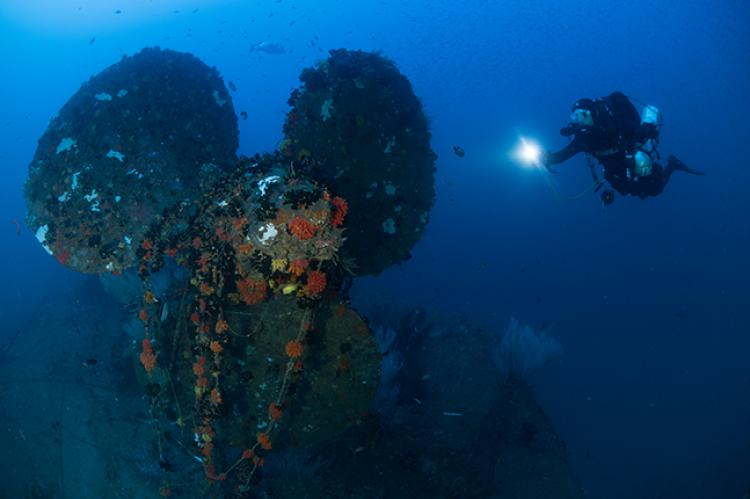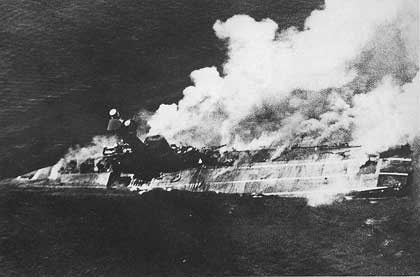 OTHER WRECK DIVES AROUND BATTICALOA
Lost in battle on the same day, and now able to be dived are the recently identified merchant ship S.S. British Sergeant, British oil tanker R.F.A. Athelstane and corvette H.M.S. Hollyhock. There have also been several boiler wrecks and cargo ships found in the area. The wreckage of HMS Hermes' Australian escort ship, HMAS Vampire, is still to be found.
SS BRITISH SERGEANT
75 minute boat ride from Batticaloa. In two parts, 15 metres distance apart. Lying on her port side. Depth: 14 - 26 metres.
SS LADY MCCULLUM
Small, upright steamship somewhat broken up. Can be a 2nd dive after British Sergeant. Has considerable marine life. Depth: 18 metres.
LADY BLAKE
Small wreck can be done as a 2nd dive after British Sergeant. Depth: 4 - 10 metres.
RFA ATHELSTANE
45km drive from Batticaloa to the boat launch. Depth: 22 - 42 metres.
HMS HOLLYHOCK
Lies approx. 500 metres from the Athelstane. A bounce dive to 42 metres.
BOILER WRECKS
Lying in 12 metres off Batticaloa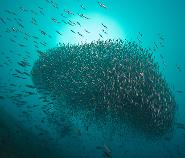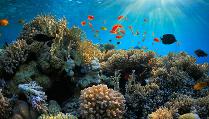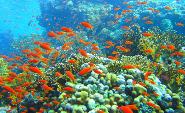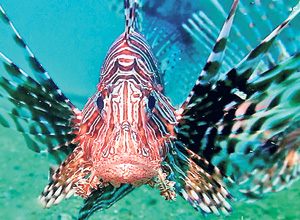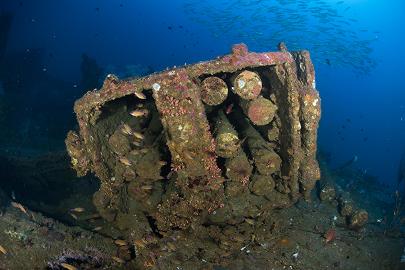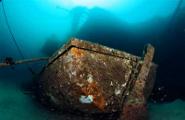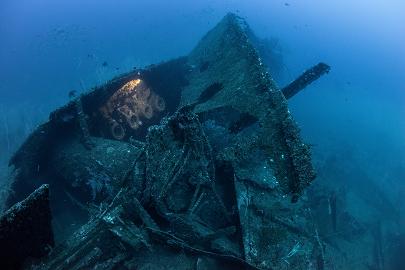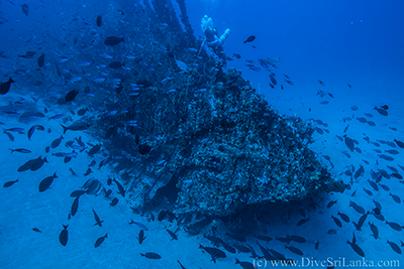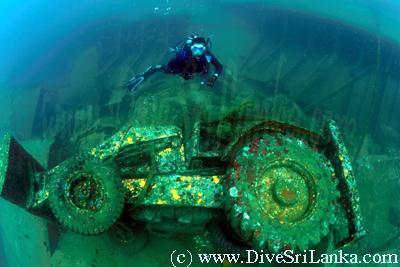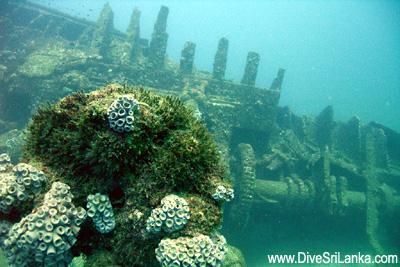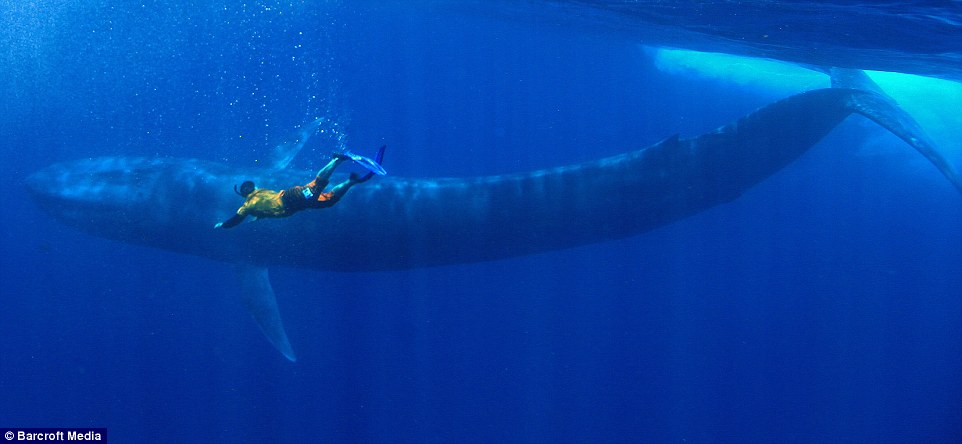 SRI LANKA NON-dive ACTIVITIES
ANURADHAPURA (206 km north-east of Colombo) For some 1,400 years, Anuradhapura was a city that flourished in the arts, humanities, hydraulic technology and Buddhism at a time when Europe was still in its infancy.
Anuradhapura is now a modern city with spacious roads and concrete buildings. A short distance away lay the impressive ruins of its ancient city. The structures are mostly intact or restored. Jetavana was the world's greatest mass of masonry after the pyramids of Giza.
DAMBULLA (148 km north-east of Colombo) A modern market town, Dambulla is the commercial hub of the North Central Province. One of Sri Lanka's seven UNESCO Heritage Sites, Golden Temple of Dambulla (a cave temple complex), is located here. It is also home to the country's newest international cricket stadium.
KANDY (93 km north-east of Colombo) Picturesque Kandy is known to Sri Lankans as 'the Great City'. Traditionally it is a transit point to the Cultural Triangle. It is the centre of Sri Lanka's rich culture and a symbol of the nation's identity. It is famous for the Temple of the Tooth.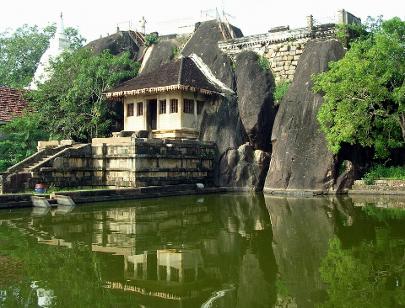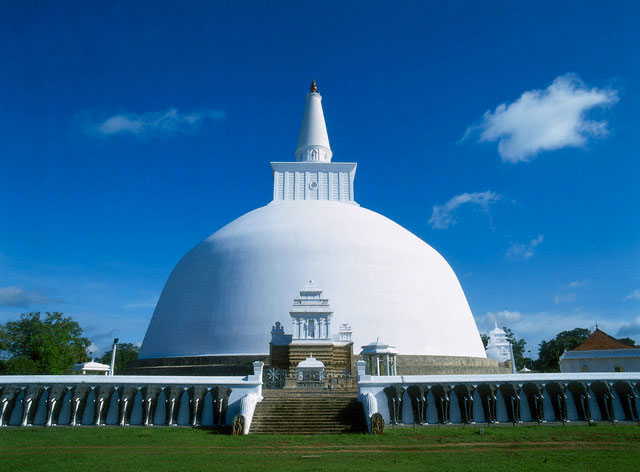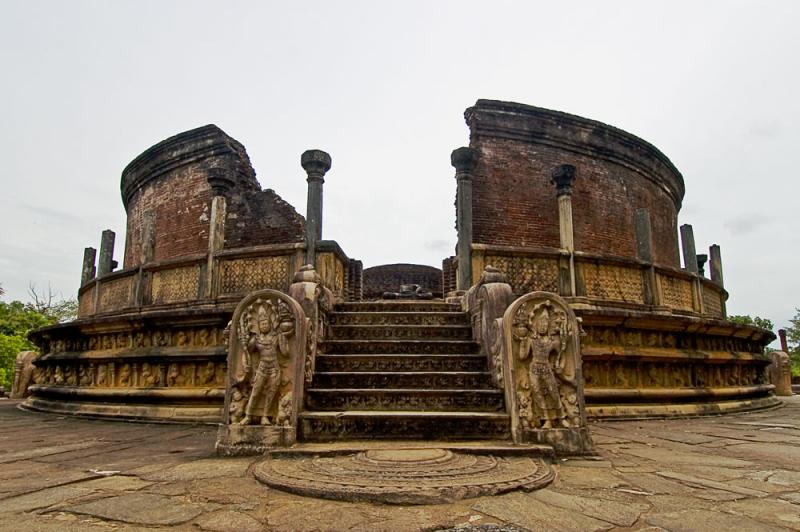 POLONNARUWA (140 km north of Kandy) From the 11-13th centuries, Polonnaruwa was Sri Lanka's medieval capital. The ruins of the ancient city stand on the east shore of an artificial lake and within a rectangle of city walls stand royal palaces, bathing ponds, monasteries and sacred architecture.
SIGIRIYA (22km north-east of Dambulla) Another UNESCO World Heritage Site, Sigiriya is an ancient rock fortress and palace ruin, surrounded by an extensive network of gardens. It towers more than 200m over the surrounding plains. A dawn ascent of the rock is recommended.
PINNAWALA (90 km from Colombo, towards Kandy) Pinnawala is home to the elephant orphanage. The elephants are accustomed to curious human visitors. Bathing and feeding times are popular.