CHRISTMAS & COCOS (KEELING) ISLANDS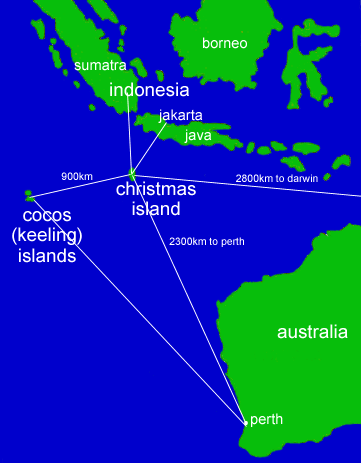 Perfect to combine with a trip to Cocos (Keeling) Island.
Christmas Island is a tiny island in the Indian Ocean, located 2300 km north west of Perth, Western Australia and is one of Australia's remote territories, supporting a wide range of unique and unusual species and habitats.

Shallow waters with fringing reef surround the island, before plunging dramatically into the depths of the Java Trench. Caves honeycomb the limestone cliffs at sea level. These marine environments provide a visual feast for snorkelers and divers alike. Almost 2/3 of Christmas Island is national parkland with many lookouts, beaches and freshwater waterfalls. It is a famous nature lover's destination, despite its remoteness.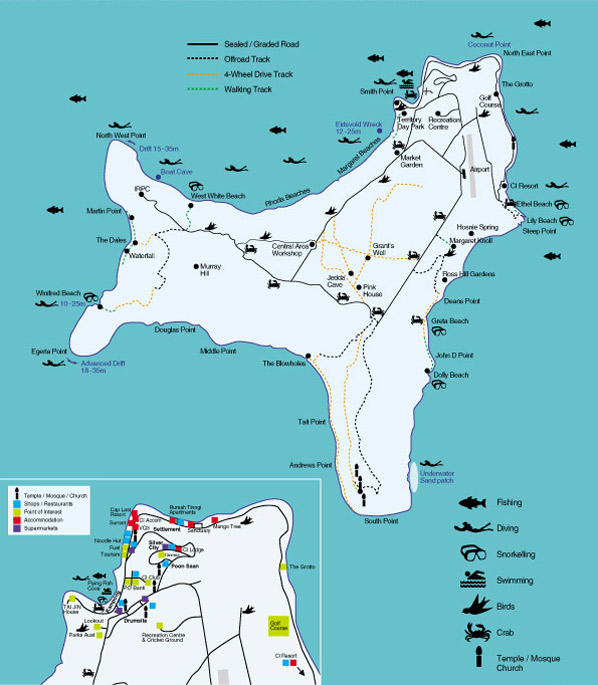 Cultural History
Throughout the late 1800's a selection of workers from China, Singapore, Malaysia and Cocos Keeling islands were imported to work the phosphate mines & Industrial industries of Christmas Island. This cultural mix remained on the Island throughout the British, Singaporeans, and Japanese administrations. In 1958 Australia took over the administration of the Island. Today all islanders are permanent Australian Residents. The cultural diversity of the Island has resulted in an amazing adaptation of religions & ideas.

Nature/Flora/Fauna

Since the first exploration of Christmas Island there has always been interest in its unique environment. The Islands' flora has developed largely due to the warm temperatures, high rainfall and isolation. There are approximately 450 plant species of which 18 are endemic, and 126 are found nowhere else in the world. The Island is a focal point for seabirds of various species. Eight species of seabirds nest on the Island, including the rarest booby & frigate birds in the world.

Most famously, the island is home to 120 million red crabs, at the beginning of the wet season (October / November) most of the adult red crabs estimated to be 43 million, begin a spectacular migration from the forest to the coast, to breed and release eggs into the sea, with baby crabs returning approximately 1 month later. The migration has been described by ecologists as one of the wonders of the natural world and is Christmas Island's claim to fame amongst naturalists. The main migration commences on the plateau and can last up to 18 days.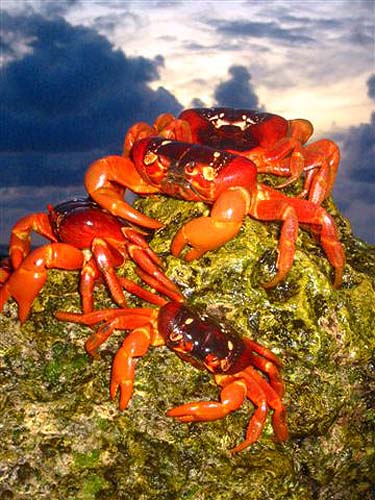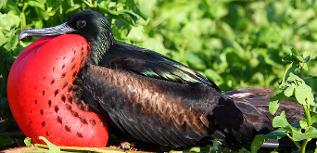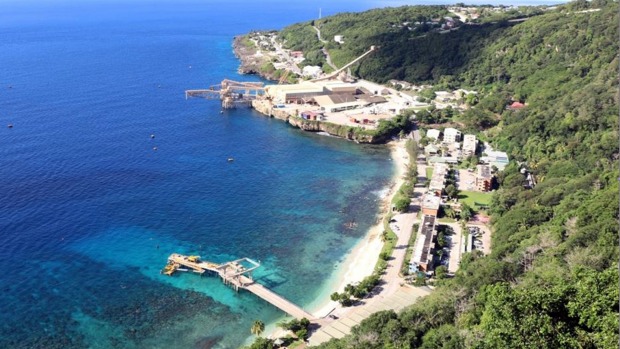 DIVING ON CHRISTMAS ISLAND
The island boasts some of the best diving in the world. It is the tip of an ancient volcanic mountain rising 3000 m from the depths of the ocean floor. The island is surrounded by a narrow tropical reef which plunges into a bottomless abyss of the Java Trench. This provides conditions enabling visibility to often reach 50m.
As the Island is surrounded by deep water, it attracts a large array of pelagic including tuna, trevally, white tip reef sharks, Maori wrasse and occasionally the hammerhead shark. With endless kilometres of spectacular wall diving, pristine corals, a myriad of tropical fish, dolphins, crystal clear warm waters and sea caves providing exhilarating diving. Inside thunder cliff cave for example, divers can surface into a huge air filled dome, which is adorned with beautiful stalagmite and stalactite formations.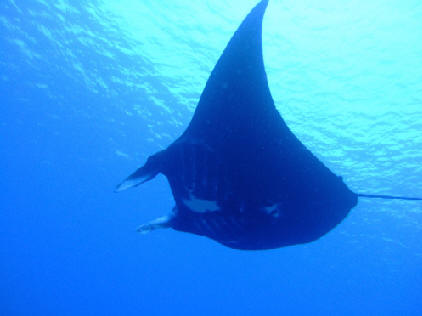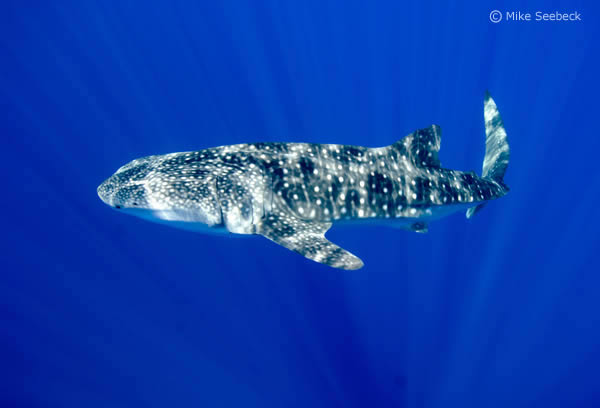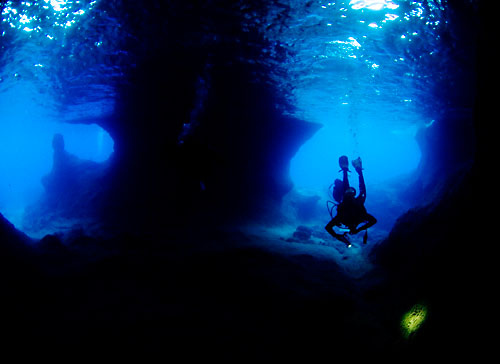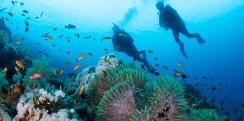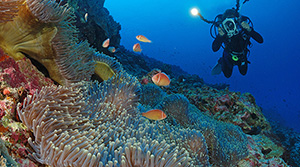 Whale Sharks & Mantas From November through to April the world's biggest fish, the whale shark visits the island often in large numbers. Underwater their massive bulk is a breathtaking sight. If you remain stationary these gentle giants of the deep often circle several times and can get so close you may need to move aside as they pass by. Being plankton feeders their arrival coincides with the spawning of the red crab population. The crab larvae provides a ready food source for the whale sharks.
There are over 40 dive sites available and no two are the same. The variety of diving available is unusual on such a small island. Each site is unique. Some of the spectacular dive sites are described below.
West White Beach is one of the largest beaches on the island. It is home to the island's best hard coral reef. There are acres of pristine coral including table tops up to 3 metres in diameter, masses of Porite heads, Staghorn and many other varieties. They provide a home for the myriad of colourful tropical fish.
Pig Rock Despite being the most distant dive site, Pig Rock is well worth the 45 minute boat ride which takes in the picturesque northern and western coastlines. The rock itself protrudes from the cliff and closely resembles a pig's head. When the current is running barracuda, tuna, sharks and schools of colourful fusiliers can all be seen cruising past the point.
Thundercliff Cave is a dive site not be missed. Where wave action has eroded the limestone cliffs many caves have formed. The cave itself is extremely large. Inside you could easily fit three double-decker buses. On entering the cave the blue light from the entrance creates awesome silhouettes. Further back, live thousands of schooling bullseye fish, which dart back and forth. For most of the dive you can ascend into a huge air filled dome which is adorned with beautiful stalactite and stalagmite formations and limestone flows. Just to add to excitement, you can remove your dive gear and start exploring the cave on foot. The formations are nothing but spectacular. This dive is a must and is suitable for experienced and novice divers.
Egeria Point is a very exposed dive site located on the South westerly corner of the Island. Here the fringing reef slopes and extends far out to where the dive starts at around 20m. Slightly off a little ledge a richly overgrown pinnacle ascends from the deep up to 25m. Frequent encounters with grey reef sharks, resting white tip sharks, barracuda, Wahoo and large schools of reef fish can be expected.
Perfect to combine with a trip to Christmas Island
The Cocos Keeling Island group are an isolated cluster of 27 islands forming two atolls located in the Indian Ocean about 2750 km North - West of Perth and 3685 km West of Darwin and offering clear blue skies, beautiful white sandy beaches and a tropical climate.

Visitors can enjoy a wide variety of water sport activities including:
Scuba diving

Snorkelling

Fishing

Sailing

Sailboarding and Kitesurfing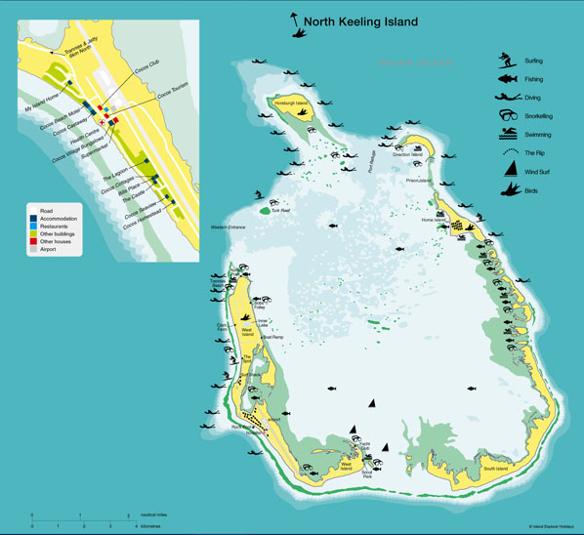 Diving the Cocos (Keeling) Islands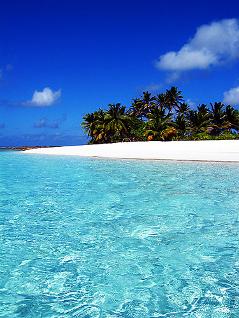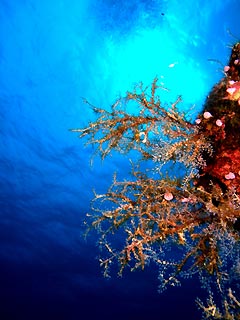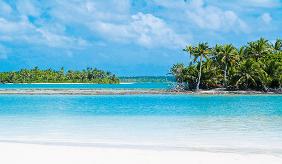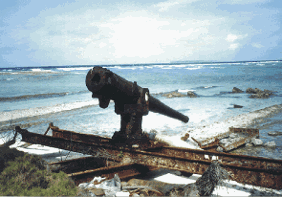 The Cocos Islands offer guests some of the most amazing diving and snorkelling in the world. With uncrowded dive sites, awesome and diverse marine life and spectacular pristine gardens of hard and soft corals. The surrounding ocean of the atoll enjoys an average visibility of 25 metres. Couple this with its warm waters (26°-29° C) and you have perfect diving conditions. The waters around the coral atoll are abundant with pelagic and sharks are seen regularly. Schools of giant Barracuda, Bigeye Trevally (Jacks), Dog-Tooth Tuna and Rainbow Runners are just a few of the fantastic varieties of fish to be seen.

Whilst diving or snorkelling you may also be paid a visit by dolphins, turtles, manta rays, or even an elusive, lone Dugong, affectionately known as Kat. These beautiful marine creatures are here all year round.
Over 100 species of hard corals have been recorded along with beautiful soft leather corals, spiky tree corals and gardens of gorgonian fans. Mantas often join the divers, coming up the walls or soaring above, playing in the bubbles. Not to be forgotten are the smaller, more colourful marine life: butterfly fish, damselfish, parrotfish, wrasse including the majestic Napoleon fish and angelfish, Nudibranchs, Morays and Octopus; the diversity of the Cocos (Keeling) Islands is endless. There are over 25 regularly visited dive sites, each unique in its own special way. The terrain of the atoll allows divers of all experience levels to enjoy these sites.
The Cabbage Patch: Enter the world of beautiful green and gold cabbage shaped coral. Thousands of tiny anthias and chromis hover just above the coral. The pristine dive site is considered as a must do dive.

Fan Wall: A spectacular steep wall to 30 metres before it falls away to a sheer drop. Gorgonian Fans cling to the sides of the walls, swaying in the gentle current. Grey reef sharks and mantas often cruise by.
Garden of Eden: Prepare for big pelagic. Sharks, tuna, rainbow runners and barracuda, as they usually congregate along the wall. Big Eye trevally usually come in for a closer look, surrounding the divers so as you are in Fish Soup. The site also has unbelievable forests of Gorgonian Fans.
Two Caves: This is the site of an illegal Sri Lankan boat that was sunk as a dive site. It has enticed a school of batfish that call it home, along with other smaller fish. "Kat" the dugong is often seen here along with Manta's and sharks. Over the drop off are two small caves where sleeping white tips are often found.
Rose Wall: Cascading down the wall to about 50 metres is this rosy coloured hard coral. Smaller fish love it - a sanctuary for them to dart into as you drift past. Coming back up the scenery changes to a mixture of plates and leather corals. Schools of Surgeonfish and Parrotfish often graze, rising in a wave of colour to sink back down into the corals to feed.