KOMODO NATIONAL PARK -FLORES
Komodo National Park was established in 1980. Initially the main purpose of the Park was to conserve the unique Komodo Dragon and its habitat. The world's largest living lizard can grow over 3 metres and can weigh between 70-150 kilograms. The Komodo Dragons are carnivores with a fearsome reputation, capable of knocking a full grown adult to the ground and injecting toxic saliva into its victims with every bite.
However, over the years, the goals for the Park have expanded to protecting its entire biodiversity, both terrestrial and marine. In 1986, the Park was declared a World Heritage Site by UNESCO and later, a Man and Biosphere Reserve.
Under the water, the Park has one of the richest marine environments including coral reefs, mangroves, seagrass beds, seamounts, and semi-enclosed bays. These habitats harbour more than 1,000 species of fish, some 260 species of reef-building coral, and 70 species of sponges. Dugong, sharks, manta rays, at least 14 species of whales, dolphins, and sea turtles also make Komodo National Park their home.
Click on the map to enlarge:
Scuba Diving in Komodo
There are over 50 dive sites in the area, some of which fall outside of the scope of the Komodo National Park. Indonesia has more species of fish and corals than any other region in the world and the Komodo archipelago is one of the richest marine environments in Indonesia. The constant tidal flow through this area combined with upwellings of cold, nutrient rich water has lead to two very different marine environments. In the North of Komodo, warm water flows from the Banda Sea providing clearer tropical waters and pristine hard corals. To the south, cooler water flows from the Indian Ocean and deep water upwellings bring masses of plankton providing nutrient rich waters to feed soft coral polyps, other invertebrates, reef fish and Manta Rays. Visibility changes quite dramatically the further south you head as does the water temperature with an average of 28 degrees Celsius in the north and 23 degrees Celsius in the South.
Whilst diving in Komodo does come with it's challenges (the waters surrounding the islands are current prone and surrounded by turbulent eddies) you will be rewarded by exciting diving on reefs exploding with marine life and colour. Dive sites vary from rock pinnacles and walls with dense coverage of soft and hard corals and sponges and fish life so prolific you may have trouble seeing the reef, to fringing reefs, seamounts and channels where you can find some amazing and unusual critters. Manta rays also frequent the area feeding on the plankton rich waters.
Komodo is suitable for experienced, advanced divers looking for a challenging diversity of diving featuring both pelagics and macro dives, pretty coral reefs as well as heart pounding and adrenalin inducing drift and current dives.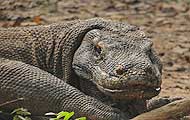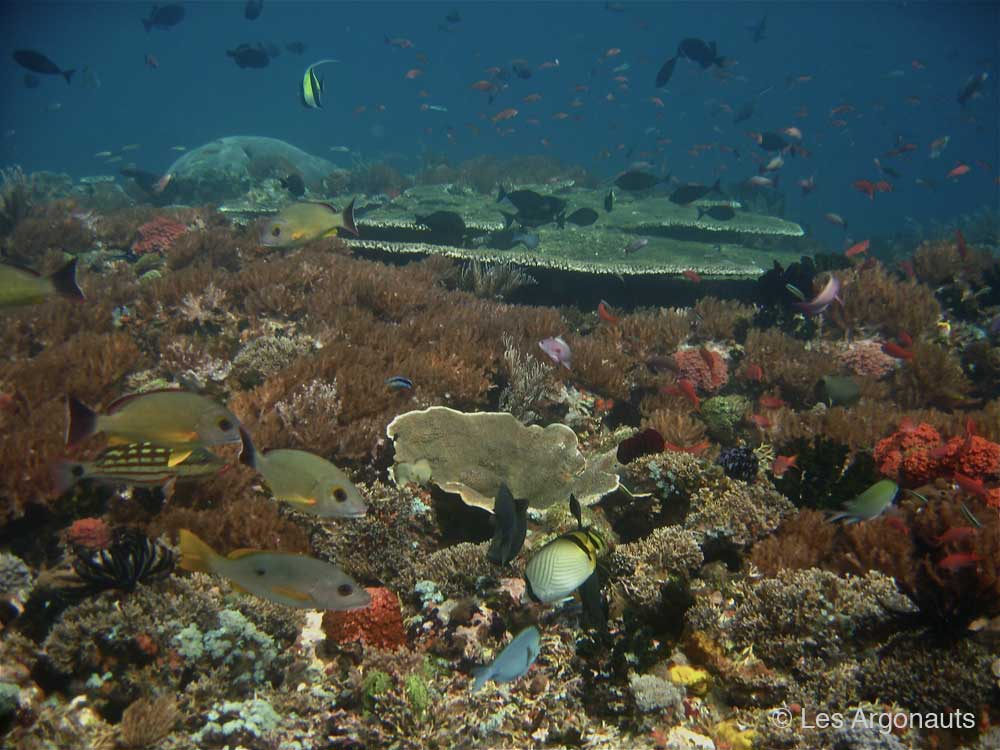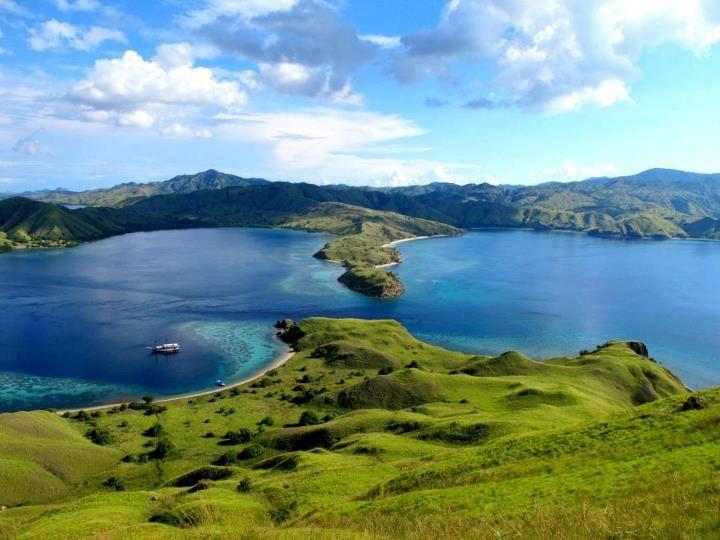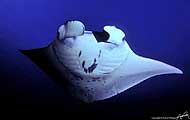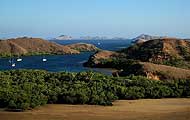 SOME OF THE MORE POPULAR DIVE SITES IN KOMODO:
Crystal Rock
A very colourful dive with excellent soft coral coverage. Clouds of anthias and schools of yellow-ribbon sweetlips are always encountered while frogfish, moray eels and scorpionfish are commonly seen. There is a small mound northwest of the rock where different species of fish school seasonally including tuna, mackerel, giant trevally and blue fin trevally.
Batu Bolong
The top of the reef is covered in colourful corals, invertebrate life and thousands of brilliant reef fish. Along the steep walls in deeper water many larger fish including sharks, napoleon wrasse, giant trevally, dogtooth tuna, and large schools of rainbow runners can be observed on almost every occasion.
Cannibal Rock/ Batu Buas
Rich soft corals abound as well as sea apples and other sea cucumber species. Amongst many surprises are flamboyantly coloured nudibranchs, and fire urchins with Coleman shrimp. The fish life can also be quite good with an array of scorpion fishes, schools of red snappers and surgeon fishes. Pygmy seahorses and frogfish may also be seen.
Darat Passage North, Gililawa Darat Island
The reef slope is very rich in marine life and the sandy bottom at 15m depth is covered in garden eels. On the approach to the channel, turtles may be seen as well as a school of giant sweetlips that live in a grotto near the surface of the water. Around the southwest corner of the island, the shallow reefs are extremely rich and full of fish life. Bumphead parrotfish are commonly seen and aggregate here to spawn annually around the month of April. Sharks and schools of batfish also reside in the passage.
A large coral head about two thirds of the way through the dive teems with life and activity.
Manta Alley
This area is marked with very large giant trevally, sharks and a high diversity of other invertebrate life in relatively shallow water between 5-20m depth. Manta rays are regularly sighted at the cleaning stations often lined up in the current.