GRANT'S PRICE - TAKE OFF 10% OFF THE RRP
E-SHARKFORCE PRO

RRP $799
E-Shark Force is a state of the art shark deterrent system used by ocean enthusiasts worldwide.
The way in which the Electronic Shark Defence System ESDS works is similar to the market-leading Shark Shield. The compact, 7-ounce (198g), rechargeable ESDS unit omits electric waves that interfere with the gel in a shark's nose and keep them away from those individuals equipped with the ESDS.
The ESDS becomes active immediately upon submersion in salt water, providing you up to 9 hours' protection against sharks.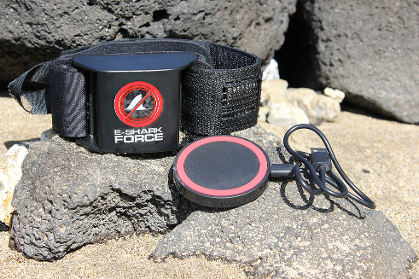 E-SHARKFORCE PRO
Specifications:
Weight - 7 oz (0.198 kg)

Depth: 140-feet maximum

Power: Internal 3.7 Volt Li-ion battery

Battery Charger: 6 VDC, 1.0 Amp wall transformer

Charging Time: Approx. 6-8 hours

Operational Time: 4-6 hours (in water)

Output: 120V to 200V pulsed proprietary wave form

Electrodes: 2 stainless steel mesh electrodes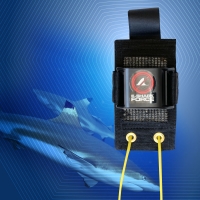 RRP $220
E-Sharkforce Charging Pad